Small businesses, big dreams
Aug 1, 2017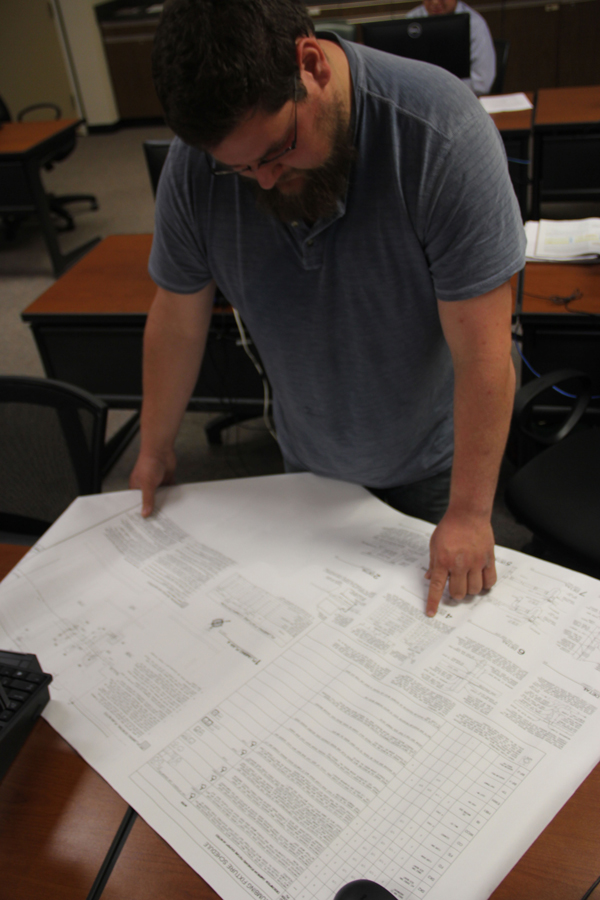 Devin Gary plans to start an engineering firm.
Professor Bruce Glover is helping him plan his future in Small Business Operations, a class that helps students learn to launch and run a business.
Leigh Park, of Texas City, came to the class after a layoff, and is working on officiating weddings and partnering with other businesses.
"I'm writing a business model," said Park. "I'm learning to think outside of proverbial box and not limit myself."
Devin Gary, of Texas City, plans to major in business at COM and then engineering at a university to start an engineering firm.
"I spent the last couple of years going every direction but the right direction," said Gary. "I know I wanted to start my own business. I didn't know what I wanted to study. [Bruce Glover] has shown me how to make my dream a reality instead of just a dream."
Glover gives students feedback on their business plans.
"Some students have great ideas and some have not-so-great ideas. Sometimes people have a hobby; they don't have a business," he said.
The course covers how to start a business and how to run it effectively, and Glover speaks from experience. Since high school, he has owned at least one business. He currently has a residential real estate business in Galveston and a car wash in Texas City. Over the years has created, managed and sold other small businesses.
"It's only fun if you make money. Most new startups fail. I don't want that for these students. My job is to ask questions and help them figure it out," said Glover.
Kevin Ingram, of Houston, is taking the course to learn about running a family business.
"I chose to take this course because my father, grandfather and great-grandfathers were all plumbers in our family-owned company," he said. "It has always been a one- to two-truck company since 1952.
"I believe, with the amount of honest, quality service we provide, this company has the potential to be a 20-truck operation. The class is helping me realize that a lot of factors go into making a family business run great."
The course is one semester long and part of the COM Associate of Arts in business degree plan. The program teaches students practical skills and how to apply them to real-world situations. Co-ops and internships are available to students wanting job experience before graduation.
For more information, visit www.com.edu/business.