Veterans Center
2022 Veterans Day Program
Veterans Center at COM
To further assist veterans, COM has launched a Veterans Center. With new computers being installed, a lounging area and snack bar, the space invites military and former military students to share experiences, study and meet with staff.
A One-Stop Shop for Veterans
Veterans are welcome to come in and relax, discover what benefits they qualify for, apply for financial aid and talk to an advisor.
This spring the center will add the benefits of a licensed counselor visiting once per month as well as tutoring.
---
COM named Military Friendly School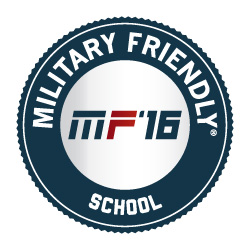 For five years COM has been named to the Military Friendly School list by Victory Media Inc., which reviews colleges on military support on campus and veteran graduation and job placement rates.
"Our goal is to help veterans achieve whatever educational goals they have to be successful in life," said Detra Levige, COM Veterans Officer/ School Certifying Official. "It's our chance to say thank you and show that we are here for them."
The COM Veterans Center offers
Assistance applying for VA benefits, financial aid and scholarships
Use of center computers
Connections to other local veterans organizations
Last year, COM Veterans Center staff
Helped veterans with submitting proper VA documentation 1,013 times
Assisted in 1,146 interactions with veterans, parents and children of veterans
Facilitated 4,416 visits to use center resources
---
Veteran Events
---
We Care About Our Veterans
The Office for Veteran Success handed out Veteran Care Bags (soups, beans, rice , tuna and other non-perishable items) to 26 veteran students. The veterans received a surprise gift of a 14-pound turkey with all the trimmings in a box donated on behalf of the Galveston County Food Bank (gifted from Randalls). The following two weeks leading up to the Winter Break an additional 24 Veteran Care Bags were distributed to veterans.
Donations for the Veteran Care Bags were received from local agencies H.E.B., Kroger, Sam's Club, Walmart, the Office for Veteran Success Team and Sandra Guzman, the director of Student Financial Services and the Office for Veteran Success.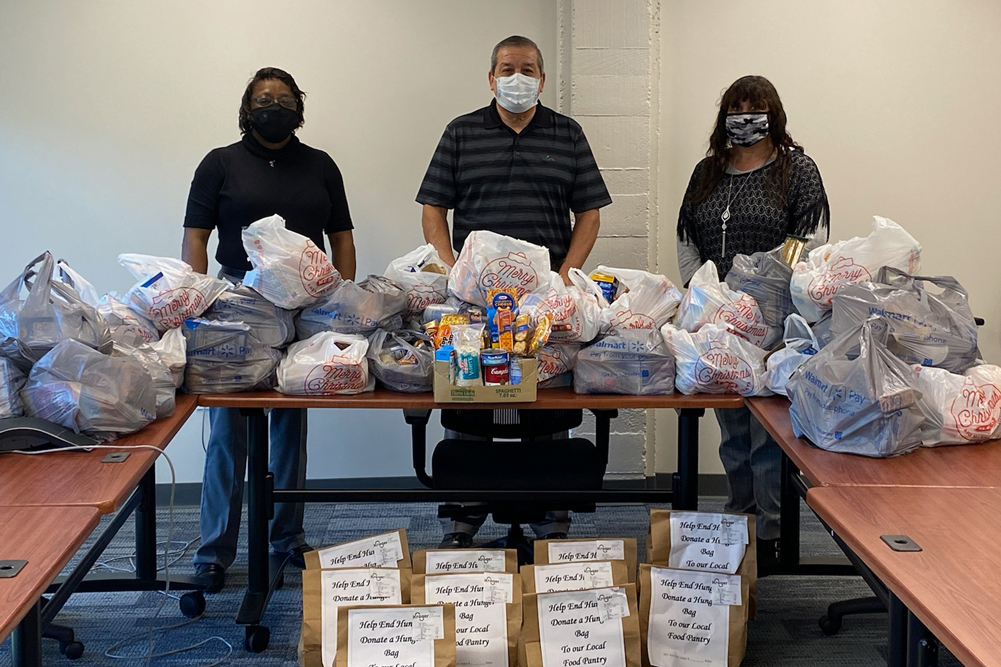 Above: The Office for Veteran Success Team left to right: Detra Levige, Veterans Office/School Certifying Official; Joel Camacho, Veteran Academic Advisor and Jeana Pappas, Office Assistance II
Below both photos: left to right: Julie Morreale,Galveston County Food Bank Representative; Detra Levige, Veteran Officer/School Certifying Official and Joel Camacho, Veteran Academic Advisor