College of the Mainland celebrates African American History Month
Feb 28, 2020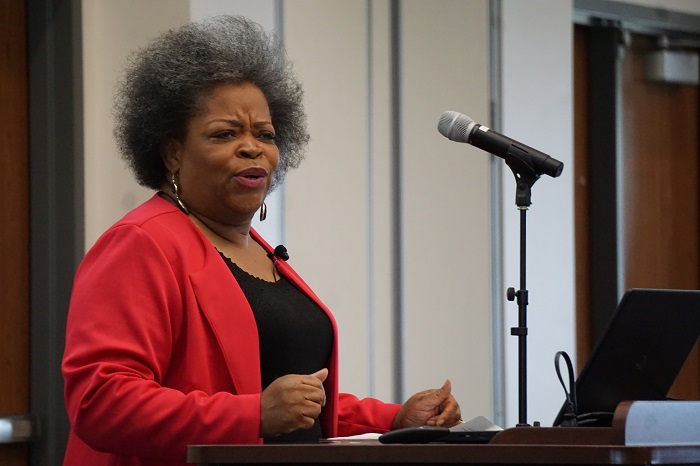 More than 200 students, employees and community members filled the College of the Mainland Conference Center for a diverse celebration of African American culture and history on February 25. The event served to commemorate February as African American History Month by recognizing the impact and contributions that Black Americans have made throughout the country's history. The celebration highlighted this year's National Black History theme, "African Americans and the Vote."
Executive Director and Founder of the Honey Brown Hope Foundation, Tammie Lang Campbell, served as the event's guest speaker. During her presentation, she took listeners on a transformative journey of the African American experience in the country and encouraged guests to continue advocating for change in their respective communities by exercising their right to vote.
According to the Library of Congress, African American History Month had its origins in 1915 when historian and author Dr. Carter G. Woodson founded the Association for the Study of Negro Life and History. Today, the month is often celebrated by highlighting Black art, music, culture and traditions.
A voter registration drive and free lunch rounded out the celebration. Click here to view more photos from the African American History Month celebration.