COM serves as meal distribution site for Texas City ISD families
Mar 31, 2020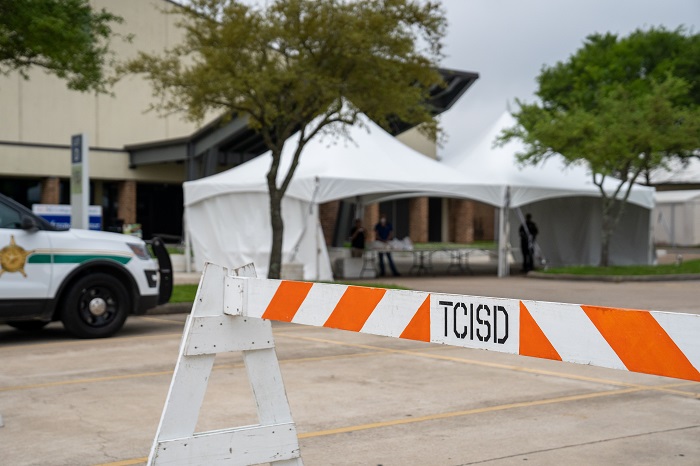 In partnership with Texas City ISD, College of the Mainland recently served as a distribution site for food assistance last week on Monday, March 23. The effort highlights the college's commitment to support its surrounding community during the ongoing Coronavirus pandemic.
During the event, 110 Texas City ISD students were served 1100 meals to assist families while students are not meeting on their campus due to the COVID-19 situation.
"We're happy to support our partners at Texas City ISD in providing this important resource for families during this trying time," said Trish McIntosh, College of the Mainland emergency management coordinator. "We hope that this can help ease the challenges of supporting the Stay at Home orders in the interest of our personal and community health."
The district will continue to provide weekly food distribution services throughout various locations in the area. For more details on the Texas City ISD food distribution schedule, visit www.tcisd.org.