Collegiate High School Recognizes Graduates
May 3, 2019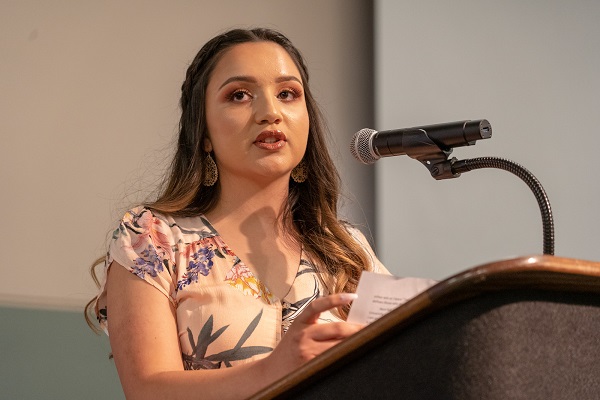 More than 100 area high school students were honored during the 15th annual Collegiate High School Recognition Banquet on May 2.
Alexandria Martinez of Dickinson was named Valedictorian of her class while Erin Hipp of Texas city received the Salutatorian distinction during the ceremony held at the Doyle Center in Texas City.
The Collegiate High School graduates are set to receive their associate degree on May 18 and later this month will receive their high school diploma from their respective high schools.
Area schools represented among graduates include Clear Creek High School, Clear Falls High School, Dickinson High School, Friendswood High School, Hitchcock High School, Odyssey Academy, Santa Fe High School and Texas City High School.
To view photos from the recognition banquet click on the following link: https://commarketing.smugmug.com/Events-/Collegiate-HS-Banquet-/2019/. The photos were taken by COM photographer Scott Turnbough.