New App Aimed to Assist Students Now Available
May 15, 2019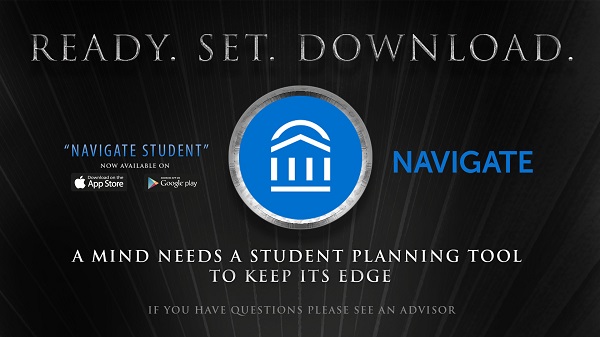 An app for a new management system aimed at giving College of the Mainland students to stay on the right pathway and provide guidance from registration to graduation is now available to download on students' mobile phones.
The Navigate app is available free of charge through the Apple Store or Google Play. Students should search for "Navigate Student" and then follow the customary download application. Once downloaded, students will be asked to select College of the Mainland and then enter their COM email address and password to access the site.
The Navigate program is another example of College of the Mainland working toward achieving its goal of Student Success.
All students are encouraged to download the app to schedule appointments with their advisors and take a career survey, which will help direct them to programs at COM that might best fit their interests and goals.
The new system links COM faculty, advisors, staff and students in a coordinated network designed to help students as they "navigate" their way through college starting with registration, meeting with advisors, scheduling classes, applying for financial aid and other tasks leading to graduation. Navigate, developed by COM's educational software partner, EAB, also will allow college administrators to better communicate with students by sending out notifications and reminders about important tasks and requirements necessary to progress and graduate.
This fall, students will be able to plan their courses and register for the Spring 2020 semester using the EAB Navigate icon located on the COM website or through a mobile phone app.
Questions about the new app should be directed to students' academic advisor.