COM Among Industrial Trade Show Participants
Apr 24, 2019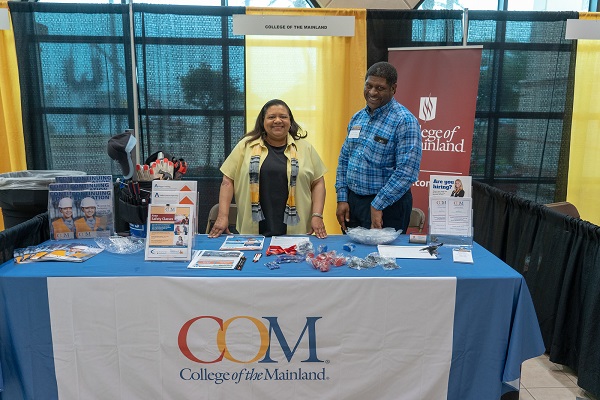 College of the Mainland was well represented at this year's Industrial Trade Show held at the Doyle Convention Center.
More than 100 vendors were lined up throughout the convention center on April 23 for annual event of networking with companies associated with the petrochemical industry.
College of the Mainland was represented by Chris Hollman, program manager, contract training and grants management, and Ginger Hinckley, program assistant for the Gulf Coast Safety Institute.
COM offered event participants with information about the college's workforce and continuing education programs as well the upcoming Job Fair.