Collegiate High School Highlights Rotary Meeting
Apr 24, 2019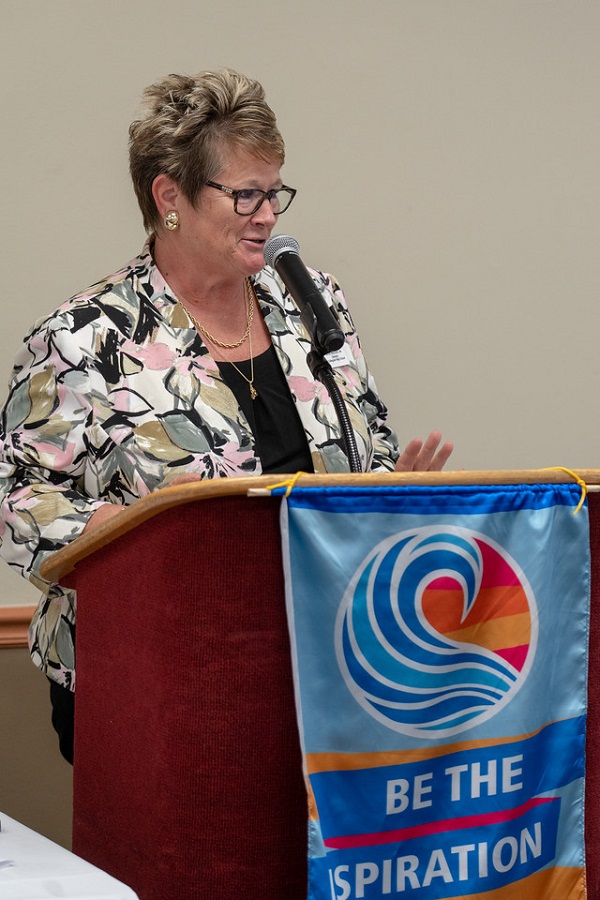 College of the Mainland programs were recently highlighted during presentations to the Rotary Club of Texas City.
Sandi Belcher, director of Collegiate High School, and geology professor John Mohr were guest speakers and shared information about Collegiate High School and COM's interactive technology for geology students, respectively.
During her April 23 presentation, Belcher stressed the importance of giving area high school students the opportunity to go to college while in high school. Collegiate High School allows high school students to earn an associate degree and high school diploma at the same time.
CHS is aimed not only for students ready to handle the rigor and challenge of college courses but for first-generation college students, underserved student populations and students from families of low socio-economic status.
The student enrollment at CHS has grown from 145 students in 2013 to more than 230 students this academic year. Area school districts whose students participate in the program include Clear Creek ISD, Dickinson ISD, Friendswood ISD, Hitchcock ISD, Odyssey Academy, Santa Fe ISD, Texas City ISD and Abundant Life Christian School.
Mohr was the featured speaker at the Rotary Club of Texas City on March 26.