COM Cosmetology Students Take Part in Operation Cinderella
May 1, 2019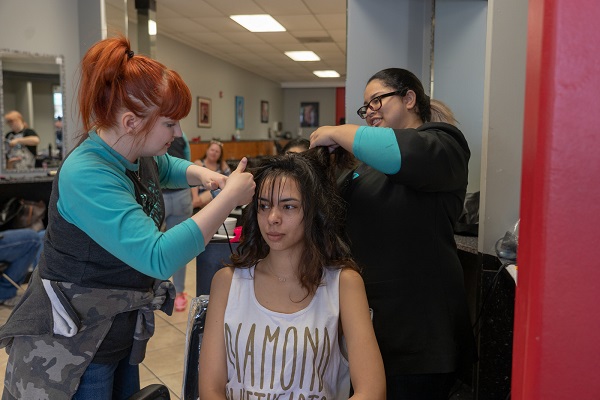 College of the Mainland cosmetology students provided their services free of charge on Saturday, April 27 to high school students about to attend their prom during their annual Operation Cinderella project.
The COM students provided hair styling, makeup and nails services to high school students who were about to attend their prom but unable to afford these services.
Identified students from Clear Brook, Clear Creek, Clear Horizons and Clear Lake high schools participated through a partnership the cosmetology department has with the Assistance League of the Bay Area.
All services were offered at COM's "The Salon" in the Gulfway Plaza in La Marque.
To view photos from Operation Cinderella, click on the following link: https://commarketing.smugmug.com/Events-/Cosmetology-/Operation-Cinderella/2019/. The photos were taken by COM photographer Scott Turnbough.