Customized Contract Training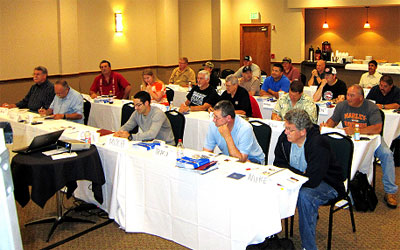 College of the Mainland Can Bring Training to Your Company
Workforce development is one of the top barriers to economic growth to most businesses. The reason many companies do not increase in their profit margins is because they fail to invest in training and developing employee skills that allow them to gain a competitive edge in the business arena.
At COM, we provide training programs in a variety of formats that extend beyond the classroom. Our courses are responsive for today's fast-paced, ever-changing business environment and produce outcomes that can be applied on the job immediately. Let COM become your source for workforce and corporate learning.
COM is eager to assist with your training needs. Here's what we can do for you:
Customized training for your organization on a broad range of topics tailored to your organizational needs
Dedicated customer support and program management that handles the logistics to ensure a successful learning experience
Flexible delivery times, at your location or at COM's campus
Experience and reliability with training administered by an accredited and trusted local institution
Expert instruction facilitated by industry professionals with years of practical experience
Affordable quality, providing you access to the same programs and curriculum used by Fortune 500 companies
We are here to help you meet your ultimate training goals. Let COM become your source for workforce and corporate learning.