Apply for a $2,500 petrochemical scholarship
Mar 31, 2017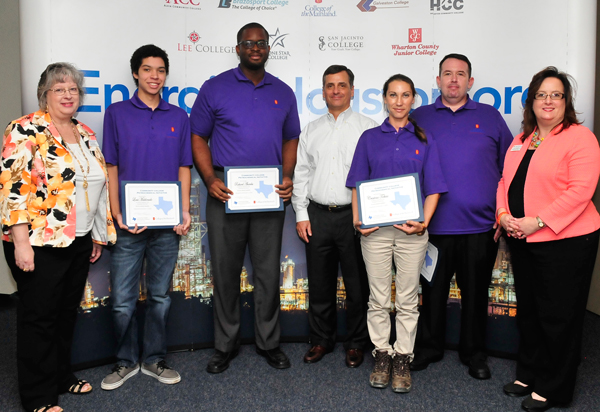 College of the Mainland is accepting applications for the ExxonMobil Community College Petrochemical Initiative Scholarship. Students are eligible to receive up to $2,500 to cover books, fees and tuition.
Brandon Abshier, a College of the Mainland process technology major from La Marque, is one student helped by the Community College Petrochemical Initiative scholarship.
"The scholarship allowed me to pay for tuition and fees without putting extra burden on my family, which consists of myself, my wife and our two-year-old daughter. It also gave me an opportunity to tour the ExxonMobil facility and see the inner working of a refinery. I was also able to network with my peers from other schools as well as professionals within the industry during the award luncheon."
To be eligible, students must demonstrate financial need and be preparing for a petrochemical field such as welding, drafting, pipefitting, manual machinist, CNC machinist, mechanical maintenance, air-conditioning or process technology. Students cannot be currently working in the field.
The deadline to apply is June 15.
To download an application, visit www.com.edu/scholarships.
Past recipients may reapply based on students successfully completing their classes.
For assistance in applying, contact Tammy Stafford, scholarship specialist, at 409-933-8508 or tstafford@com.edu.
The Community College Petrochemical Initiative is funded by ExxonMobil and promotes educational paths to petrochemical careers. For more information, visit www.energizehouston.org.