What I learned in dual credit classes
Feb 20, 2017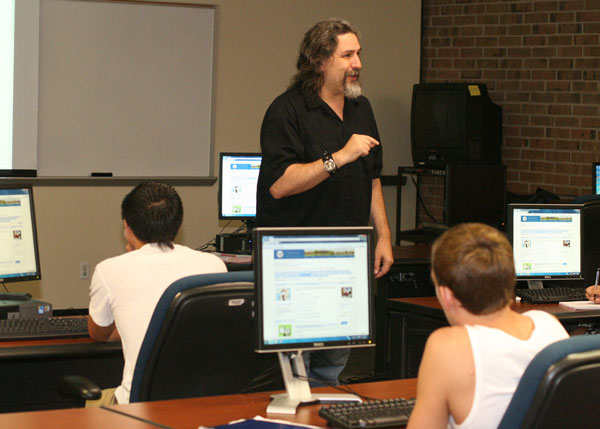 Dual credit classes let students simultaneously earn college and high school credit, saving time and money. Four students shared their experiences in dual credit classes and how to succeed in them.
Nathan Champagne III, English 1301, senior at Clear Springs High School
"I have learned how to write a college essay along with how to participate in college open discussions. I have also learned smaller points such as how to fine-tune a essay and how to pick and use scholarly articles in my essay."
Advice: "I would recommend at least one dual credit class for any student planning for college to learn the structure of a college class and the work associated with it. Dual credit isn't hard as long as you clearly put effort into it and pay attention. Being talented isn't really required so much as doing what you are asked in any assignment."
Kasey Kennedy, English 1301, senior at Bay Area Christian School
"Dual credit classes have helped me be more open with people and make new friends. They have also helped me really understand how to write a paper and what will be expected of me in university."
Grace Sauls, English 1301, junior at Bay Area Odyssey Academy High School
"So far, I have learned that there are many more procedures to be followed when doing a research paper in a college course than in high school class. I have also learned that taking a dual credit course will bring me many more opportunities when applying to colleges rather than just taking high school courses."
Advice: "You have to double check and triple check your paper for plagiarism. You can never be too careful."
Jasmine Yasin, government and English, senior at Clear Falls High School
"I'm more confident. There's room for people to express their opinions. When you get to discuss things, it opens our minds a lot more and you see how people think."
Advice: "Try not to get behind because it adds up. You're paying for the class, so if you don't do the work you're wasting your money."
Dual credit classes help students earn high school and college credit at the same time in a supportive environment.
For more information on dual credit classes, visit www.com.edu/dual-credit.