Dual Credit
Get a Head Start on College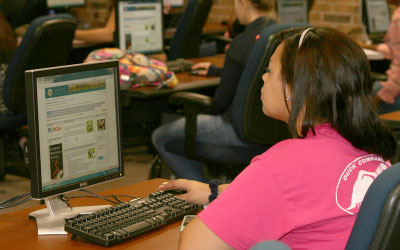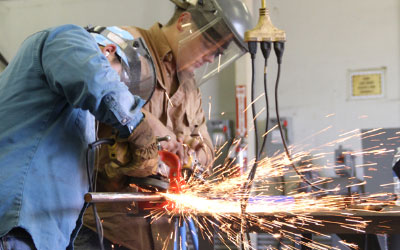 The COM Dual Credit Program enables students to earn high school and college credit simultaneously. Dual credit students can earn 30 or more college credits while in high school, plus they receive a discount on COM's affordable tuition.
Students can take academic courses, such as math, English, government and history, and hands-on classes, such as drafting, welding, graphic arts and cosmetology.
Classes are offered at the COM main campus, COM Learning Center-North County in League City and at local high schools.
---
Dual Credit Academy
Workforce education and technical programs. Dual Credit Academy enables and prepares students for entry level positions in the following fields: Graphic Arts, Computer Information Systems - Programming, Computer Networking Fundamentals, Welding, Cosmetology, Criminal Justice, CAD Drafting, Medical Assistant and Pharmacy Technology.
Learn more
---
Dual Credit Registration Dates Fall 2017
Students must have completed all steps in the enrollment process and have a signed Dual Credit Enrollment Form to register.
Please select your high school link to the left for further information.
Registration at your High School
Date/Time
Location
Bay Area Christian
Seniors, May 2, 2:30 - 5:30 p.m.
Juniors, May 3, 2:30 - 5:30 p.m.
COM NC Learning
Center Room 106*
Clear Creek High School
Seniors, May 2, 2:30 - 5:30 p.m.
Juniors, May 3, 2:30 - 5:30 p.m.
COM NC Learning
Center Room 106*
Clear Falls High School
April 20, 2:30 - 4:30 p.m.
CFHS College Center
Clear Springs High School
Seniors, May 2, 2:30 - 5:30 p.m.
Juniors, May 3, 2:30 - 5:30 p.m.
COM NC Learning
Center Room 106*
Dickinson High School
May 4, 2:30 pm - 4:30 pm
DHS College &
Career Center
Friendswood High School
Seniors, April 25, 1:30 - 4:30 p.m.
Juniors, April 26, 1:30 - 4:30 p.m.
FHS Principal's
Conference room
Hitchcock High School
May 2 & 5, 7:45 a.m. - 3 p.m.
Mr. Alexander will pick up forms.
College Connection
Advisor Office
La Marque High School
May 1 & 3, 7:45 am - 3 p.m.
Mr. Alexander will pick up forms.
Library
Odyssey Academy
May 18, Mrs. Bridges will pick up forms.
Santa Fe High School
April 27, 3 - 4:30 p.m.
SFHS College Center
Texas City High School
May 4, noon - 3 p.m.
Students should bring completed forms to Mrs. Waters.
College Career
Center
---
Summer Registration
Registration for summer courses begins April 4, 2017. If you are interested in enrolling in summer courses, please see your College Connections advisor early. Summer courses fill up quickly!
---
Summer Seminar 2017
All new dual credit students are required to attend a summer seminar session to receive tools to prepare them for a successful college experience. Topics covered include WebAdvisor, COM email, Blackboard, syllabus review, classroom expectations, tutoring and academic help, library databases and important dates and information. Please contact your College Connection Advisor for seminar registration instructions.
All dates will have two sessions, you only need to attend one session. 9 - 11 a.m. or 2 - 4 p.m.
Texas City Campus
1200 Amburn Road
Texas City, TX 77591
TVB-1412
Thursday, July 20th
Thursday, July 27th
Thursday, August 3rd
Thursday, August 10th
Thursday, August 17th
Learning Center
200 Parker Court
League City, TX 77573
CLC 112
Tuesday, July 18
Tuesday, July 25
Tuesday, Aug. 1
Tuesday, Aug. 8
Tuesday, Aug. 15
---
Graduating Dual Credit – Short Application
After finishing dual credit classes and graduating from high school, a student must complete this application to become a new COM student. Former dual credit students do not need to fill out the ApplyTexas application.
Resources
Students' Stories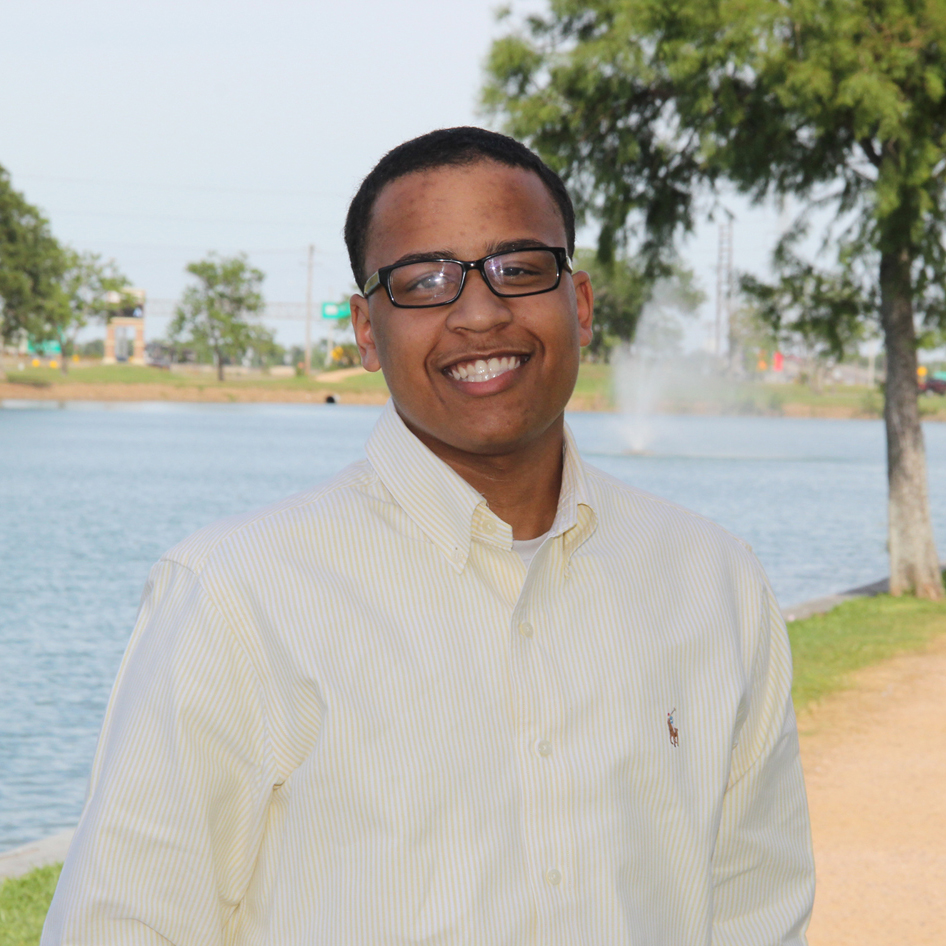 Cameron Erskin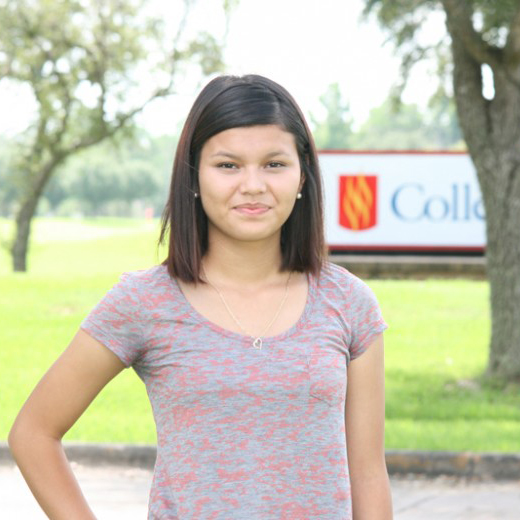 Janeth Rodriguez
From a Student
"Dual credit eased me into (college), and what I like about COM especially is the professors are truly there for their students. I started (at UTSA) as a sophomore."