"Love, Loss and What I Wore" showing at COM
May 12, 2014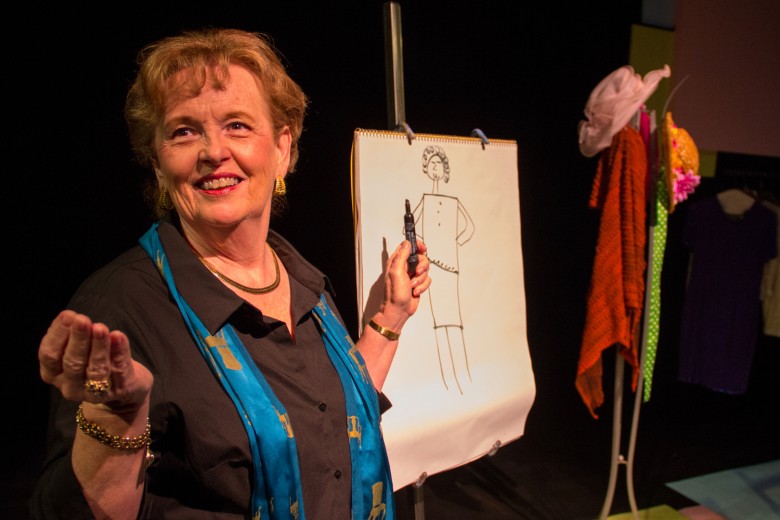 Remember your first prom outfit? Clothing choices – and the memories they spark – take center stage in "Love, Loss and What I Wore" playing May 17 to June 1 at College of the Mainland Community Theatre.

In an intimate collection of stories, five diverse women reflect on moments in their lives immortalized through their clothing choices. The characters shine through captivating anecdotes about fashion and other important topics – mothers, prom, mothers, body image, mothers and Madonna. Both entertaining and relatable, the drama vividly captures poignant and humorous moments.

Based on the bestseller by Ilene Beckerman, the play was written by Nora and Delia Ephron. After celebrating an accomplished two-and-a-half year run in New York's Westside Theatre, the play remains popular, proving a great show never goes out of style.

"It's great storytelling. Men will relate in an indirect way because they have mothers, sisters and girlfriends," said director Mark Adams. "It will appeal to anyone who likes great drama."

The talented cast includes Natalija Pollock, of Seabrook; Shawna Glad, of League City; Anne Boyd, of Pasadena; Karen Schlag, of Houston and Michelle Koran, of Dickinson.

For more information or to purchase tickets, visit www.com.edu/theatre or call 409-933-8345.

Since 1972, COM Community Theatre has presented over 228 presentations including children's theatre, concerts and workshops with attendance of more than a quarter of a million people. The theater has been recognized as one of America's leading community theaters, setting high production standards and developing one of this country's most innovative programs.