COM theatre presents "Fascinating Rhythm: A Gershwin Celebration"
Jan 30, 2014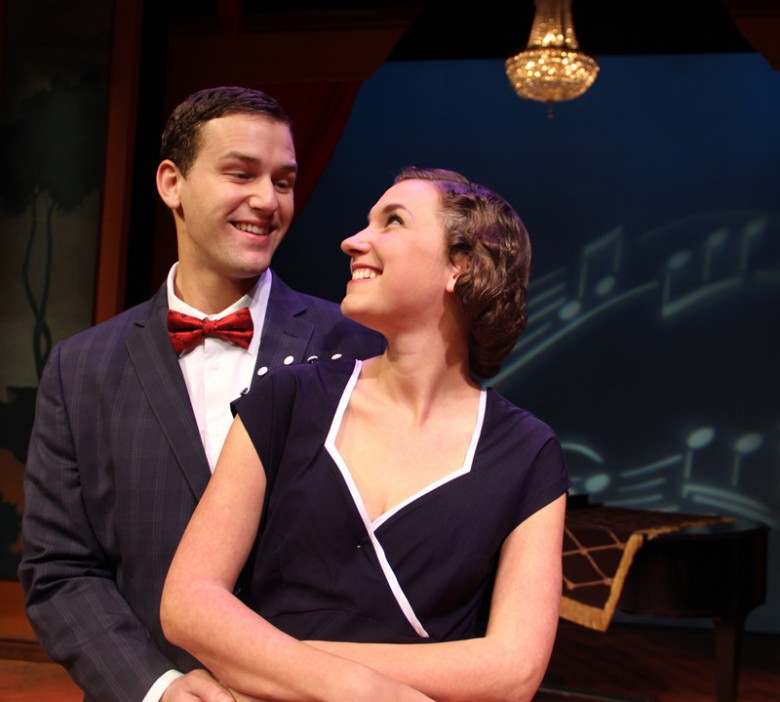 The inimitable music of the masters sparkles in the original premiere "Fascinating Rhythm: A Gershwin Celebration" playing at College of the Mainland Community Theatre now through Feb. 16.

Performances run Thursday to Saturday at 8 p.m. and Sunday at 2:30 p.m. Tickets are available at www.com.edu.

Director Mark Adams conceived the revue, featuring the melodies of George Gershwin and lyrics of Ira Gershwin, following the success of COM's "My Funny Valentine" centered on the music of Rodgers and Hart.

"Fascinating Rhythm" weaves a lighthearted romance filled with laughs, soaring tunes and dazzling dance numbers. It features more than two dozen Gershwin standards from the Great American Songbook, such as "Someone To Watch Over Me," "Embraceable You," "I Got Rhythm," "Nice Work If You Can Get It" and the title piece "Fascinating Rhythm." Lesser known, but no less delightful, melodies such as the bouncy "Cheerful Little Earful" reveal their creators' versatility.

"These songs are so vivid, both the ones that are familiar and the ones that people don't know," said director Mark Adams. "Their songs have a great deal of range. Some are sad, some flippant and cavalier, some passionate and deeply yearning."

Through the toe-tapping tunes, the revue entwines a tale of three couples, to which the valentine in all of us can relate.

The stars of the show, however, are the Gershwins' legendary songs, three of which received Academy Award nominations. Celebrating life, love and relationships, this original revue revives the masters' music, shining with timeless appeal.

The play features COM favorites Chris Pool, of Texas City; Cameron Dunbar, of Houston; Amber Bennett, of Alvin; Adam Zarowski, of Cypress; and Melanie Bernsen Clinkscales, of Friendswood. Lara Dixon, new to the COM theatre, rounds out the talented, exuberant cast.

Since 1972, COM Community Theatre has presented over 228 presentations including children's theatre, concerts and workshops with attendance of more than a quarter of a million people. The theater has been recognized as one of America's leading community theaters, setting high production standards and developing one of this country's most innovative programs.

For more information, visit www.com.edu/theatre or call 409-933-8345 or 1-888-258-8859 ext. 8345.