COMPeers Donate School Supplies to Santa Fe Schools
Aug 28, 2018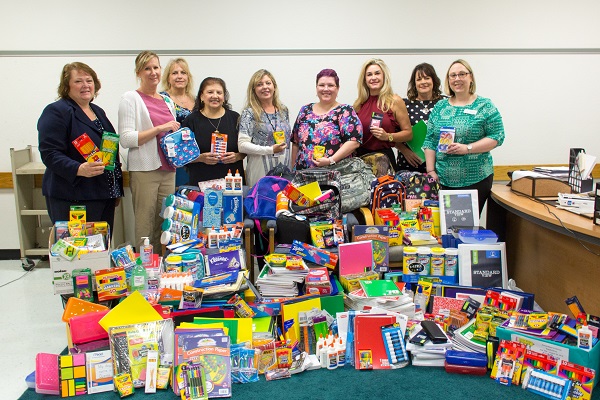 Employees from College of the Mainland delivered a large assortment of school supplies to students in the Santa Fe school district on Aug. 28.
The supplies were collected during an annual school supply drive held throughout campus from July 30 to Aug. 24 and organized by COMPeers, an employee volunteer organization.
The collected supplies of pencils, scissors, paper, spiral notebooks, backpacks, folders, dry erase markers, writing tablets among other school needs were for students from pre-kindergarten through high school. The supplies were delivered to the Santa Fe school district office so the supplies can be shared with all teachers, said Rosie Rojas, a founding member of COM Peers.
"Each year COM employees step up and donate more and more. We all know and appreciate a good education and know that having school supplies is an essential tool when it comes to learning," Rojas said.
This year marked the sixth year that COM employees have conducted school supply drives for schools in Dickinson, Hitchcock, La Marque, Santa Fe and Texas City.