COM board approves $16.2 million in maintenance tax notes for facilities improvements
Oct 17, 2017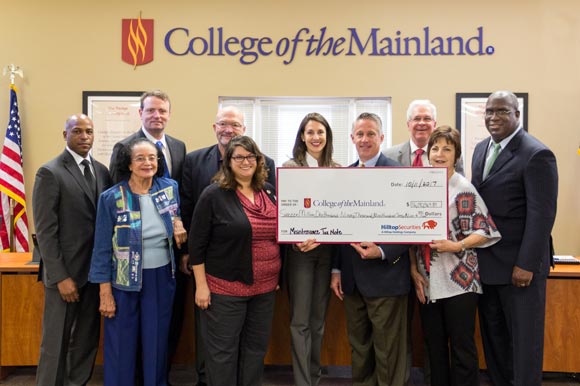 The College of the Mainland Board of Trustees approved selling $16.19 million in maintenance tax notes during a public called meeting Wednesday, Oct. 11, paving the way to addressing some of the college's pressing facility needs.
Low interest rates and the college's strong credit rating (AA- from Standard and Poors Global) allowed the bond sale to net $600,000 more than expected.
A maintenance tax note does not require voter approval and proceeds may only be used for renovation and equipment. This bond will address some current needs, including renovations to the Student Center, but the college still plans to hold a bond election for more extensive expansion and renovation.
The maintenance tax note approved Wednesday will pay for some of the items in the Facilities Master Plan. It will not affect tax rates.
No date has been set for a bond election, but college President Warren Nichols has previously said the board is considering November, 2018.