Students and employees lend a hand to Harvey-affected residents
Sep 11, 2017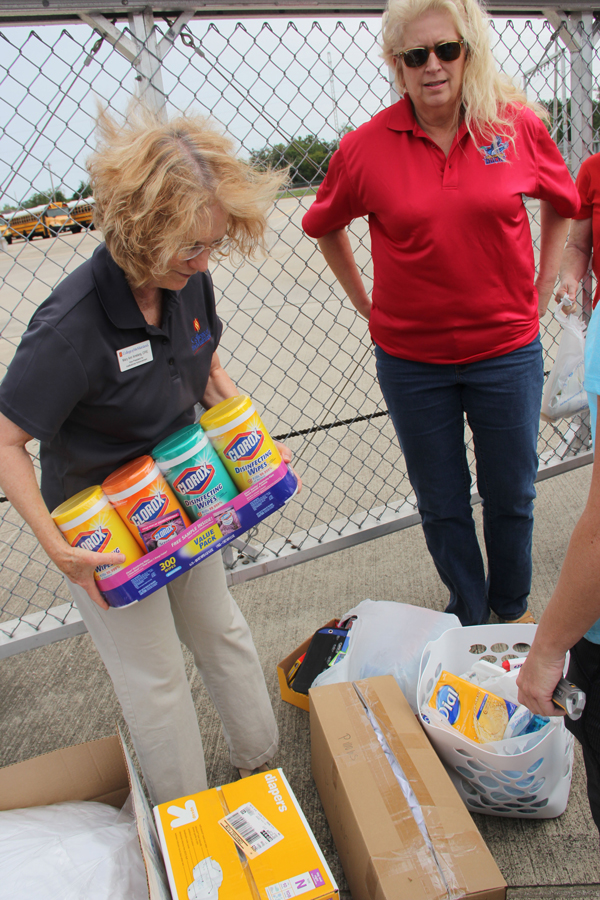 As the widespread Tropical Storm Harvey damage was revealed, the College of the Mainland staff and students stepped up to help the surrounding community.
Some organized their response – The employee group COMPeers gathered a group to volunteer en masse at the League City Harvey Relief Distribution Center. The Student Life Department and student groups went to homes in COM's district to remove water-damaged belongings, flooring and sheetrock.
Others acted individually – one COM Collegiate High School employee donated a window unit to a Dickinson Collegiate High School student affected by the flood. Another employee and his family volunteered at the Dickinson storm shelter. Others pitched in at the Bayou Vista relief center in the Municipal Utilities Building.
"We know what it feels like. We had 13½ feet of water during Ike," said CHS professor Dr. May Carol Lieblong, who volunteered at the Bayou Vista relief center.
College of the Mainland Foundation has created a Hurricane Harvey Relief Fund to help impacted COM students, families and employees. Donors can help individuals recover more quickly by giving to the Hurricane Harvey Relief Fund at www.com.edu/harvey.