Free Career Exploration Day June 14
May 25, 2017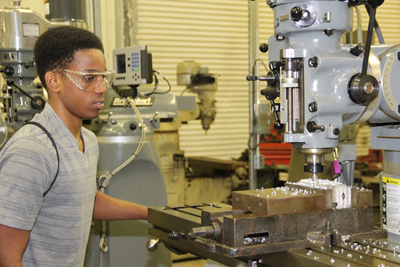 High school students can investigate a crime scene, explore firefighting or discover more about health care robots during a hands-on Career Exploration Day this summer at College of the Mainland.
The third annual Career Exploration Day, June 14, 8 a.m. to noon, is free to students who have completed grades 7 to 12. Students can select one of four hands-on tracks depending on their interests: health care, public service, cosmetology and education, and industrial trades.
The nursing and allied health track will let students explore nursing and other growing health care fields to determine which fits their abilities.
The public service track will focus on a day in the life of those who work in fire technology, law enforcement and emergency medical services.
The cosmetology and education track will showcase the rewards and roles of teachers and cosmetologists with interactive activities.
The industrial trades track will highlight welding, mechanical maintenance and other skilled crafts with hands-on projects.
It is free to students who sign up. Call 409-933-8462 to register by June 12.