New IV certification course for pharmacists
May 3, 2017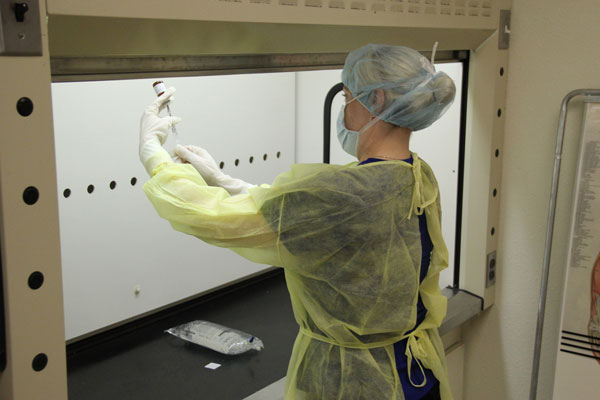 Pharmacists and pharmacist technicians can take one course – Sterile Preparations – to gain IV certification needed to work in hospitals.
The College of the Mainland course is held June 5 to July 6. The course teaches the successful preparation of IVs, a major responsibility of pharmacy personnel in hospitals and long-term care facilities.
It teaches mastery of aseptic technique, which ensures patient safety and consistent, pathogen-free products.
The course is accredited by the Accreditation Council for Pharmacy Education (ACPE) and it meets national and state standards for pharmacists and pharmacist technicians. Technician students also earn 40 hours of continuing education for taking the class. Pharmacists earn 20 hours.
For more information or to register for the class, call 409-933-8685 or email lhomburg@com.edu.
The COM Pharmacy Technician Program trains students through classes and clinicals to dispense prescription medication working under licensed pharmacists. Employment of pharmacy technicians is projected by the Bureau of Labor Statistics to grow 20 percent from 2012 to 2022, faster than the average for all occupations.
Learn more at www.com.edu/pharmacytechnician.