How to transfer: students share
Mar 28, 2017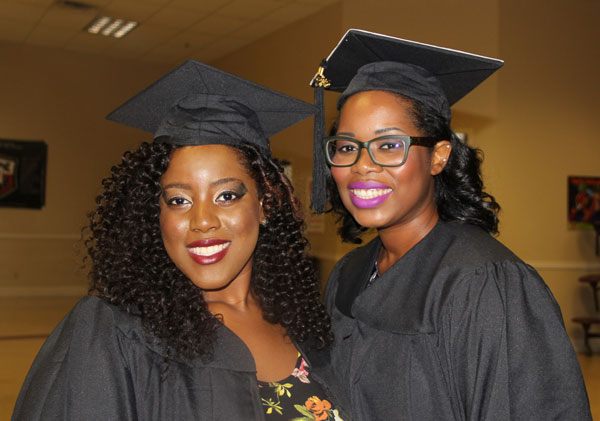 Most students get first-day jitters transferring from a community college to a university. It's a popular choice though – 70 percent of recent Texas bachelor's degree earners started at a community college, according to the National Student Clearinghouse Research Center.
We talked to College of the Mainland students about their experiences and advice on transferring from a community college to a university.
Abraham Parada, earned a degree in general studies at COM and is studying biology at Prairie View A&M University.
Did all your credits transfer? Yes, all 66 credits.
Who helped you transfer at COM? Mr. Ciro Reyes and Professor Dalel Serda helped me transfer. They wrote letters of recommendation and helped me find resources for financial aid and scholarships. They also helped me to be prepared to move on campus after being a commuter student for so long.
What's your advice for students who are transferring?
When you transfer to your new university, take advantage of every opportunity. Get to know your major department because they will be an important asset for internship and job opportunities.
Montgomery Beavers, transferred to Stephen F. Austin State University and earned a bachelor's in business administration.
Did all your credits transfer?
All my credits transferred in one way or another. One of my communication credits from COM didn't directly transfer, but it was counted towards my elective count for graduation.
Who helped you transfer?
I had a ton of support from some of my professors. I will say transferring to a university was a difficult experience for me - not necessarily the coursework but the social aspect of it all and finding a school/life balance.
What's your advice for students who transfer?
I would suggest getting involved with something. Moving from home to a new place and a new environment was a bit overwhelming. So get involved as soon as possible.
My second piece of advice would be to really research what you are going to be studying before finalizing a major at the university level. Most university students have their first two years to figure out what they want to do because they are able to take a variety of elective courses that get them familiar with different majors. Coming in at the two-year mark, transfer students don't really have the luxury of figuring it out without expanding the four-year plan to a five or six-year plan.
Laura Sweeney, took dual credit at COM and transferred to University of Houston and earned a bachelor's and master's in accounting.
Did all your credits transfer?
I took about 30 credits, which transferred. I started college as a sophomore and was in the UH honors college.
Who helped you transfer?
Professor Dalel Serda really inspired everyone to learn and keep thinking harder. Most professors loved teaching and inspired me. It was a really easy transition for me.
What advice do you have for students who are transferring?

I treated dual credit like college. I learned different instructors and different learning styles.
Expert Transfer Tips
1. Ask your advisor about courses that will transfer before you sign up for them. Advisors can show you which will transfer to the university you choose.
2. Attend COM's transfer fair every semester to talk with representatives from local colleges.
3. Keep your grades up. If you need help, COM has lots of resources from free tutoring to professors' office hours.
To find out more about transferring from a community college to a four-year institution, contact an advisor at 409-933-8664.