COM LVN program ranked in top 20 in Texas
Feb 24, 2017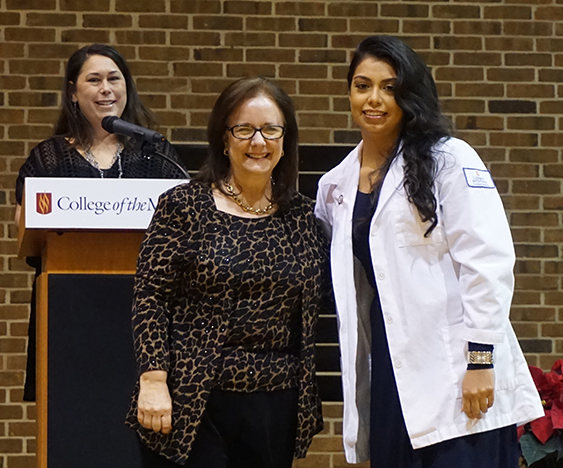 At 17, Jael Rivera watched as her grandmother had a massive heart attack.
"Since that day, I just wanted to be prepared for any type of emergency," said Rivera, who graduated in 2016 from the College of the Mainland Licensed Vocational Nursing Program.
Rivera is one of the many students benefitting from the hands-on training in the COM Licensed Vocational Nursing Program, which was recently ranked number 14 out of 77 Texas programs.
Practicalnursing.org, an independent website serving future health care professionals, assessed licensed vocational nursing programs statewide on several factors. It looked at state licensure exam pass rates data from the previous five years.
COM's pass rate is 90.14 percent for the past five years.
The average annual salary, according to the Bureau of Labor Statistics, for licensed vocational nurses in the Houston, Woodlands and Sugar Land area is $49,830. The occupation is growing much faster than average.
The application deadline is Sept. 15, 2017, for the Spring 2018 class.
Begun in 2005, the COM Vocational Nursing Program is approved by the Texas Board of Nursing. Graduates can take the exam to become licensed vocational nurses.
COM also offers a licensed vocational nurse to registered nurse track.
For more information on the COM nursing program, visit www.com.edu/nursing.