Vanessa Walker named Officer of the Year
Feb 6, 2017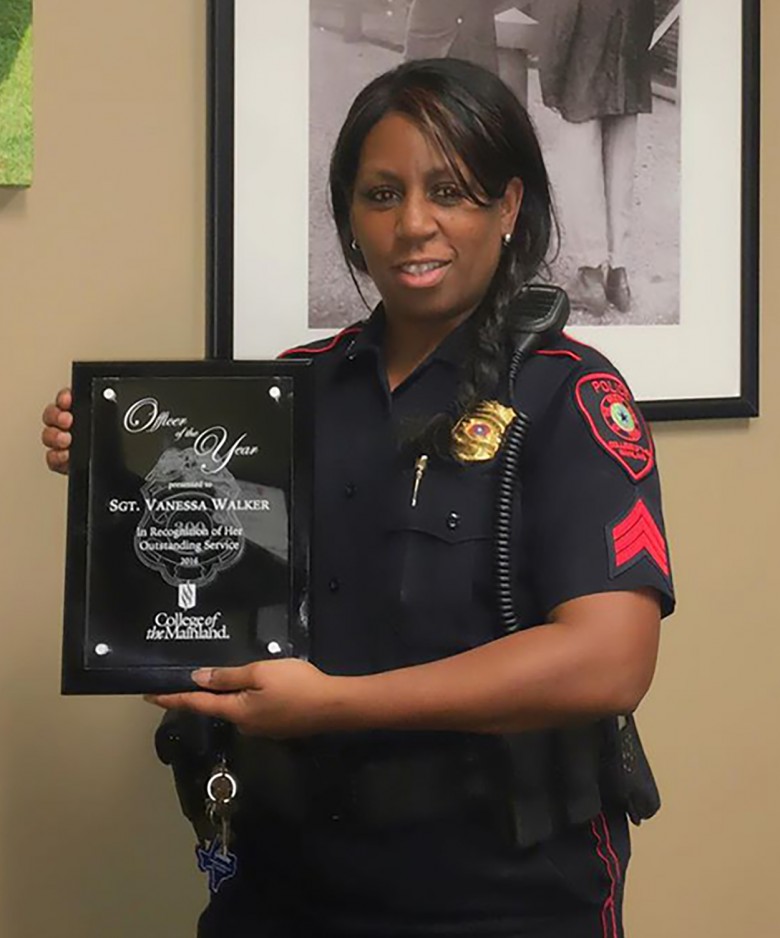 For her service and dedication, College of the Mainland Police Chief Sylvia Chapa named Sergeant Vanessa Walker COM Police Officer of the Year.
Walker has served with the department for more than a year as a full-time officer and four years as a part-time officer. In that time she has taken on the duties of administrative assistant to the chief, dispatch officer/telecommunicator, and police records manager. She also won the COM Employee of the Month award in May 2016.
"She was instrumental in helping our department re-key all of the buildings on campus and has also assisted with the reorganization of the COM Police Department evidence protocol," said Chapa. "Vanessa never hesitates to go above and beyond to help anyone. In addition, she consistently steps up to educate students when it comes to safety."
The COM Police Department provides security for College facilities and assistance to students, visitors, faculty and staff 24 hours a day, seven days a week.