COM professor nominated for Heroes of Military Medicine Award
Jan 19, 2017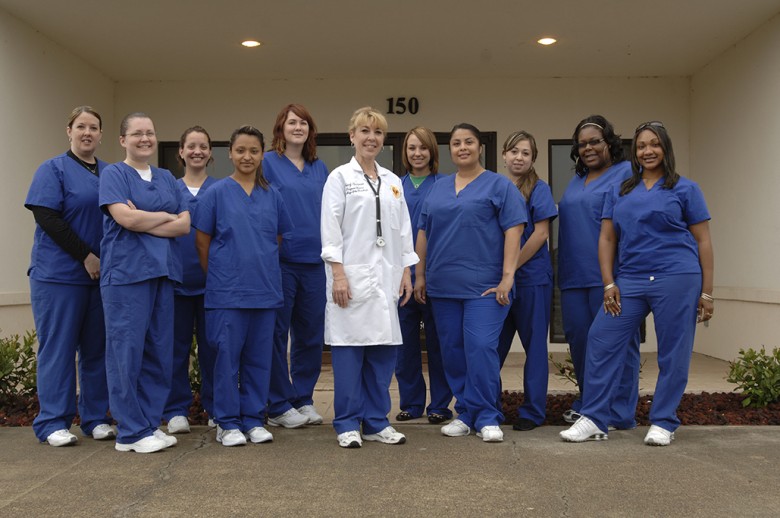 Cheryl Bordwine, of League City, has been nominated for the prestigious Heroes of Military Medicine Award. Bordwine serves in the U.S. Army Reserves and is a division medical operations officer responsible for overseeing medical readiness before deployment for about 500 soldiers. She also is the College of the Mainland Medical Assisting Program coordinator.
The award honors individuals who have distinguished themselves through excellence and dedication to enhancing the lives of the nation's wounded, ill and injured service members and veterans.
She treats injuries, helps soldiers with Veterans Administration paperwork and ensures their physical health and dental health. She trains them before they are deployed overseas.
"I enjoy helping them medically and helping them grow as individuals," said Bordwine. "I had a second lieutenant who I mentored and is now promoted to captain. It's rewarding watching people succeed."
Joining the military in 2002, Bordwine has served on active duty at Fort Hood (during the time of the 2009 shooting) and is now in the reserves. She serves under command of Col. Patrick Chavez Commander of the 75th training command south division.
"You put on the uniform and being a soldier is something that runs through your veins. The sense of pride is like nothing else in the world," said Bordwine. "You take care of your country and know so many people fought for freedom and we have to maintain it."
With a bachelor's in health care administration and master's in business administration, she developed and oversees the COM Medical Assisting Program, which prepares students to work in clinics, doctors' offices and hospitals.
"The most rewarding part is watching students come in and make progress. A lot of them are offered jobs before they finish. It changes their lives and I'm part of that," said Bordwine. "They have a job and can pay bills and take care of their kids."
The Medical Assistant Program is a certificate program where students learn about medicine, anatomy and insurance through classes, labs and clinicals.
"Cheryl directs the Medical Assisting Program with the same expertise and dedication she brings to her military career. I am proud of her for her service to our nation and feel honored to have her on our team in the Nursing/Allied Health Careers Department. I look forward to seeing what she has planned for the Medical Assisting Program in the years to come," said Jere Hammer, COM director of nursing/allied health.
For more information on the Medical Assistant Program, visit www.com.edu/medical-assistant.