COM collects for Toys for Tots
Dec 15, 2016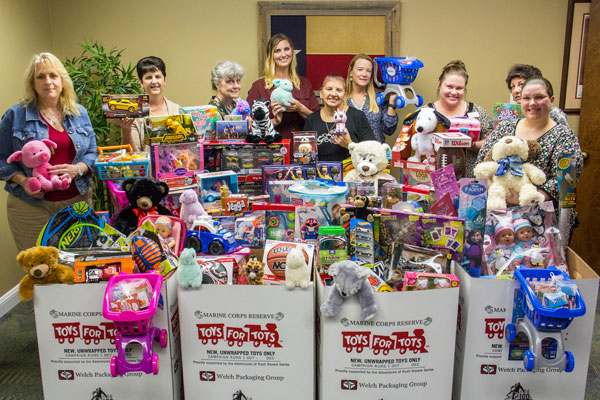 Making smiles bright, College of the Mainland students and employees donated six overflowing boxes of new toys to the Marine Toys for Tots Foundation during the holiday drive.
COMPeers, an employee group dedicated to fostering community and college relationships, coordinated the drive, which collected $1,010 to purchase toys, plus received toy donations from faculty and staff.
The mission of the U.S. Marine Corps Reserve Toys for Tots Foundation is to collect new, unwrapped toys each year and distribute those toys as Christmas gifts to children in the community in which the campaign is conducted.
This is COM's fourth year to participate.
The group is still accepting donations of Box Tops for Education for local schools, on a rotation basis, and pop tops from aluminum cans to benefit Ronald McDonald House in Galveston.
For more about COMPeers, email Rosie Rojas at rrojas@com.edu.