Hispanic Heritage Month Celebration
Oct 5, 2016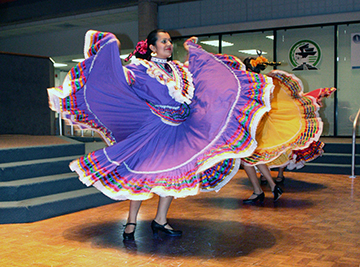 College of the Mainland will host an annual Hispanic Heritage Month celebration Oct. 11 from 12:30-1:30 p.m. in the COM breezeway.
Participants will enjoy Latin American music, learn dances and sample Mexican cuisine. The theme for this year's event is "Honoring our Heritage. Building our Future."
Each year, COM hosts events to highlight the uniqueness and diversity of the Gulf Coast.
For more information, contact Jeremy Bechelli at jbechelli@com.edu or 409-933-8245.