81-year-old on a mission: college graduation
Sep 29, 2016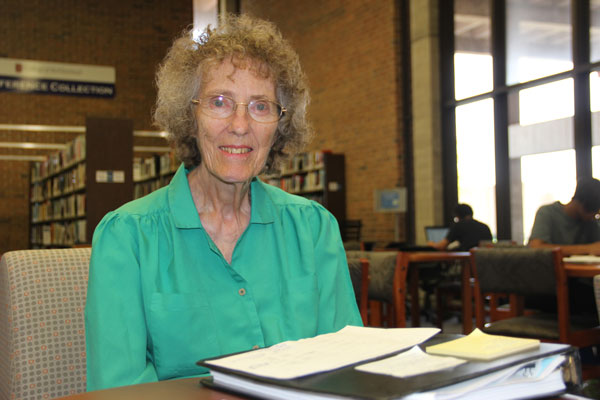 After graduating from high school in 1954, Carole Cowden is once again a full-time student.
The 81-year-old attended business school briefly to learn shorthand and faster typing, then worked as an administrative assistant for decades. After 23 years at KBR, a layoff in February left her jobless.
Unable to find a position making her recent salary, she took another option offered through Workforce Solutions: retraining for a job. She chose to enroll in the Health Information Management Program at College of the Mainland to prepare for a growing field.
"I was really surprised at the opportunity," said Cowden. "Everyone has been so helpful here and so encouraging."
COM academic advisor Stuart Jackson helped her select and enroll in courses.
"Ms. Cowden is a wonderful example of a person with a can-do attitude," said Jackson. "She is a great reminder that every student who walks through our doors has a story while also demonstrating how anyone can strive for an education, no matter their circumstances."
Cowden is taking a full load of classes, two face-to-face and two online.
"[My children] are behind me to help. My younger daughter is a computer guru and she married one, so my son-in-law has been teaching me how to do it," said Cowden. "They say, 'Go, Mom!' They just can't believe it. I'm going to college."
Cowden is thriving in Psychology for Success, English Composition and Medical Terminology.
"I know people my age are usually ready to hang it up, but I'm just adventurous enough to think I can do college," said Cowden.
For more information on the Health Information Management Program, visit www.com.edu/him.