Bordwine wins online faculty of the year
Jan 15, 2016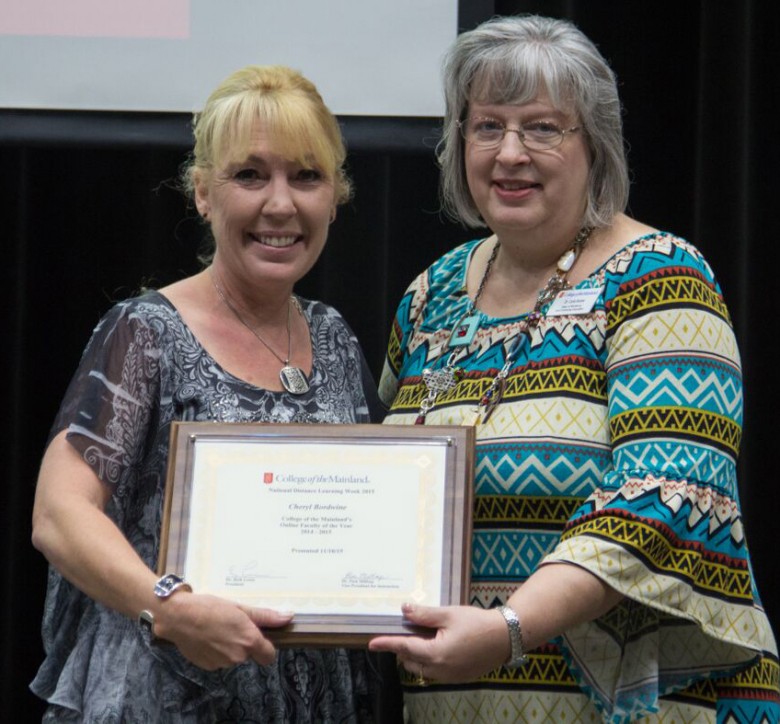 For many students juggling work, family life and education, online courses are a convenient, and sometimes only, option.
Recently College of the Mainland students voted Cheryl Bordwine win the Online Faculty of the Year Award.
"She makes sure you get the help you need, and never will she give up on you. Ms. Bordwine has a humble spirit and is so caring," said one student who nominated her for the award.
Bordwine teaches medical assistant courses online, incorporating PowerPoint, video, discussions and case studies. Her goal is to outline the course clearly and respond to any questions within 24 hours.
"Life is stressful already for online students. They have work and family. They don't need any more stress from frustrating courses," said Bordwine. "One thing I think is essential is having a course that's easy to navigate so students know what's expected of them."
This semester she teaches Anatomy and Physiology, a hybrid face-to-face and online class, Administrative Procedures online, and Law and Ethics online.
"She's very engaged with her students and invested in their success," said Dr. Jere Hammer, director of nursing. "She makes them come up to her standard, and she's very real with them."
COM has 56 professors teaching online classes this spring. Students may take a few classes online or earn degrees and certificates from COM entirely online.
"Our standard is excellence and that's what we pass on to students," said Bordwine.
For more information about online classes, visit www.com.edu/de.