President's Concert by World-Traveling COM Choirs Dec. 4
Dec 1, 2015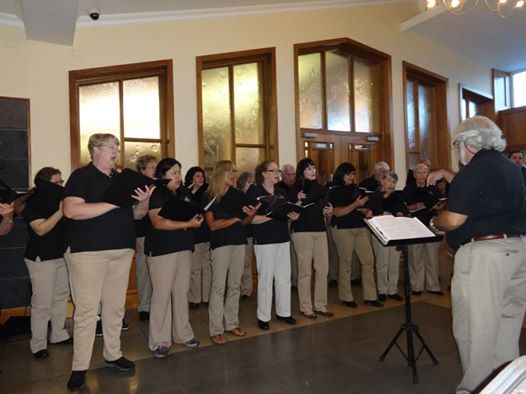 Ring in the holidays with a majestic concert featuring Christmas classics and beautiful choral music Dec. 4 at 7:30 p.m. at St. Mary of the Miraculous Medal Catholic Church in Texas City. The concert is given in honor of College of the Mainland's president, Dr. Beth Lewis.
The Mainland Singers and Mainland Chorale, of College of the Mainland, will perform Christmas carols, choral standards and a capella jazz arrangements in the free, family-friendly concert.
"The choirs present a new look at much-loved tunes. It's going to be a fantastic evening of music and celebration," said director Dr. James Heffel. "We in the vocal arts are so very grateful to Dr. Lewis for her insightful support of the arts. This is our small way of saying thank you for her most excellent leadership, support and kindness."
A reception honoring Dr. Lewis will follow the concert. Refreshments will be served, raffle tickets sales for an international holiday for two in 2016 will begin, and door prizes will be awarded. A silent auction, including unique and handmade items, benefitting the groups' European performance tour of Germany and the Czech Republic in the summer of 2016 will conclude the evening.
The Mainland Chorale and Singers have sung across the globe, most recently with a successful performance tour of Ireland.
The groups are open to COM students and community members who seek to hone their musical skills in a fun, interactive and supportive environment.
In addition, a limited number of community members may travel with the choirs on the European Tour of 2016 if they wish to travel with an extraordinarily fun group and prefer not to perform. More information will be available at the concert or by contacting Joyce Palmer.
The concert will be held in the Sanctuary of St. Mary of the Miraculous Medal Catholic Church, 1604 9th Avenue N. in Texas City.
For more information, contact Joyce Palmer at 409-933-8348 or jpalmer@com.edu.