For COM ESL student, citizenship spells success
Jul 31, 2015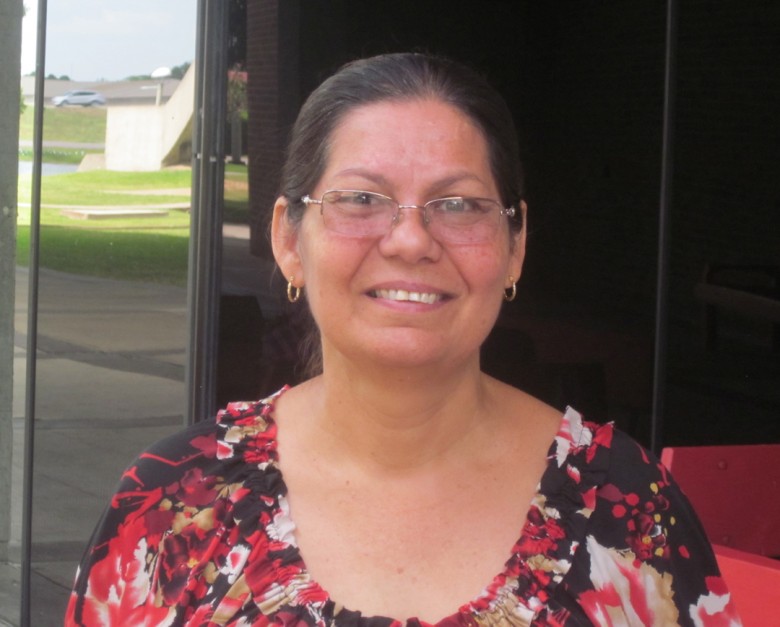 July 20 was among the happiest days of Maria A. Rodriguez's life.
On that day she passed the U.S. citizenship test and interview. She will take the citizenship oath Aug. 26.
"I'm happy and excited. Citizenship is important," said Rodriguez, of Texas City.
Rodriguez, a special education teacher in her native Venezuela, came to the U.S. to marry her husband.
The first time she took the test, she failed but she determined to try again.
She began attending free English as a second language classes at College of the Mainland.
"In the beginning I didn't know any (English)," said Rodriguez.
She attended three classes with Sally Davila and Magdalena Sanchez and gained English skills.
Other COM employees rallied around her. She attended tutoring sessions with COM English as a second language class graduates. Program Coordinator Elida Matthews practiced interviewing with her.
"She was determined to become a citizen. She came to my office last Friday wanting me to role-play the interview with her," said Elida Matthews. "After spending about one and a half hours role-playing the interview, she felt confident. She aced it."
Rodriguez plans to continue English as a Second Language classes to increase her skills.
"In the class we spoke nada Spanish. (It was) excellent," said Rodriguez.
For more information about COM English as a second language classes, visit www.com.edu/adulted.