COM students donate jewelry to Bayou Vista Wounded Warrior Project
Jul 22, 2015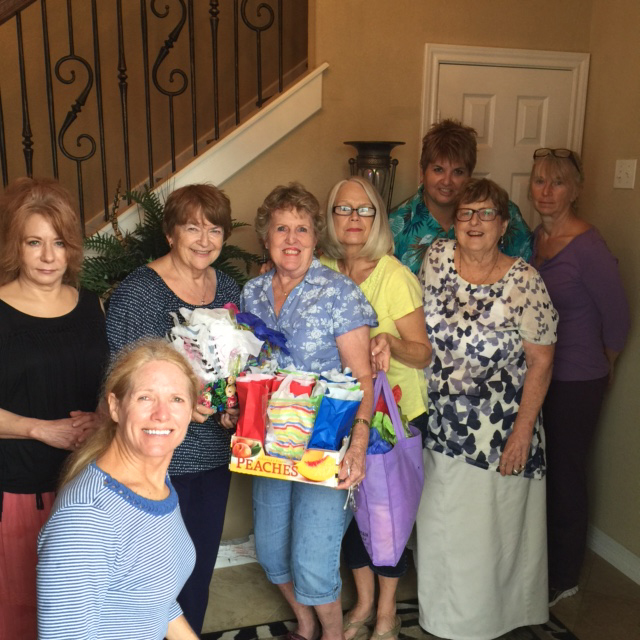 Veterans treated to a weekend away got a little extra, thanks to students in the College of the Mainland 50 Plus Program classes.
50 Plus Program students made necklaces, bracelets and artwork that they gift-wrapped them so veterans could select a bag to give to a loved one.
"They deserve a whole lot more than we give them," said instructor Barbara Vollmer.
The project is part of the Bayou Vista Wounded Warrior Project, which invites veterans from across Texas to enjoy a weekend of fishing, dinner and touring Moody Gardens. Moody Bank sponsors the hotel rooms and tickets to Moody Gardens.
The project is in its fourth year.
"Last Bayou Vista Wounded Warriors Weekend, three families from Gainesville came," said Penny Salter, of Bayou Vista.
She, Bob Denby and Julie and Joe Mims and coordinate details such as the fishing trip and dinner with the veterans.
This is not the first cause that the COM 50 Plus Program classes have supported. For the past couple of years the classes have donated beaded squares to Bead It Forward to raise funds for breast cancer research.
"Students are willing to give," said Vollmer. "You never know how you can affect somebody's life."
For more information on the COM 50 Plus Program classes, trips and workshops, visit www.com.edu/50plus or call 409-933-8226.