From ESL to university student
Jun 18, 2015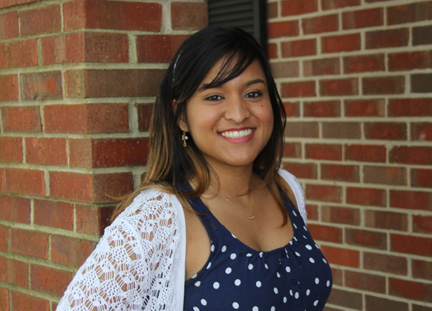 When the green cards came after years of waiting, Karelys Carreyo, 20, left the university she attended to travel with her family from Venezuela to the U.S.
Once arrived, she and her mother, Libna Chang began taking English as a second language (ESL) classes at College of the Mainland so Carreyo could continue her studies in the US.
"It was great. You get to know people from all parts of the world," said Carreyo. "I knew some things (from watching English movies and high school English class in Venezuela). The COM ESL classes helped me with grammar and parts of speech."
Instructor Jan Wallis guided Carreyo and encouraged her after two eight-week sessions to take the GED.
"I pushed her. She was a very bright student," said Wallis. "I sent her home with additional information to get her ready. I gave her tips and what kinds of questions they might ask on the GED."
After passing the GED, Carreyo qualified to receive financial aid and now takes courses at the University of Houston-Downtown.
"Ms. Wallis talked to us about grammar, and then when I came to college it was helpful when I started writing essays," explained Carreyo.
Carreyo walked in COM's GED graduation this spring and looks forward to her graduation from UH-Downtown in 2016.
Her mother, Libna Chang, still takes COM ESL classes.
"I understand most of the class now," said Chang. "The teacher teaches grammar, but they focus on conversation and reading. Now I can see movies and understand when they're speaking."
COM ESL classes focus on reading, writing and conversational skills. Classes meet Monday through Thursday, and students may select morning or evening classes. Optional free tutoring is available on Friday.
For more information, visit www.com.edu/adulted.