EMS, firefighting all in day's work for COM grad
Jun 2, 2015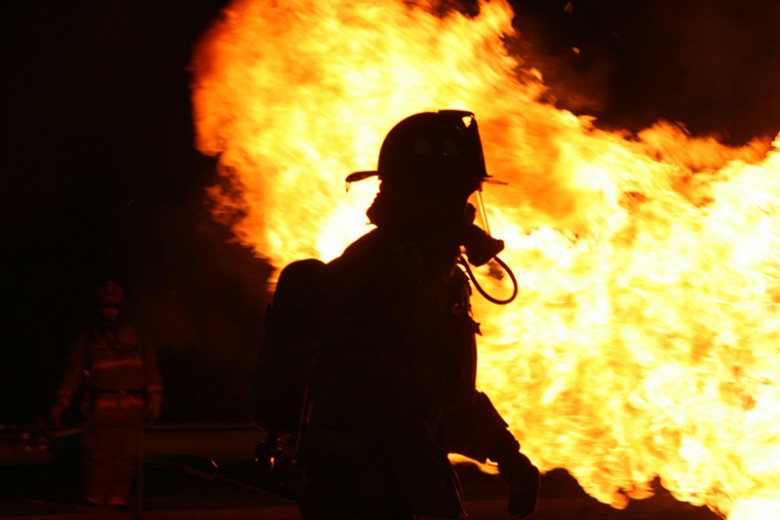 Each new day is a challenge for John Gonzalez. A firefighter for the Galveston Fire Department, Gonzalez responds to a myriad of emergencies from medical crises to car accidents.
"Most of the calls that we make here are medical calls," explained Gonzalez. "You get there and you're doing something good."
Intense, interactive classes in the College of the Mainland Fire Academy and COM EMS-Basic Program prepared him for his role.
In the EMS-Basic Program, Gonzalez also spent hours in clinicals at Kindred LPAC and Mainland Medical Center.
"We got to go to Memorial Hermann and go in the operating room," said Gonzalez. "Anesthesiologists were walking us through the process of intubation (inserting a breathing tube in a patient). Usually schools will require you to do one, but in our class we (each) did at least 30. The experience we got in class is what we need to do in the streets."
Gonzalez completed EMT-Basic training, required for firefighters at local departments, and EMT-Intermediate at COM. After classes, Gonzalez took the test to be nationally certified.
"After all the tests we'd taken (in class), it definitely got us prepared for the national registry test," said Gonzalez.
A former Marine, Gonzalez enjoys "the ability to help people in need and the camaraderie with the people you work with, who've been through the same training. The EMS and firefighting field drew me in because of that camaraderie."
Combining labs, classes and 72 hours of clinicals, the COM Emergency Medical Technician (EMT) - Basic Program prepares students to administer first aid, safely transport patients, and bandage and splint injuries. The hands-on program prepares students to pass the National Registry EMT-Basic Certificate test. Evening and daytime classes are available each semester.
"We run students through scenarios. We teach them how to think," said EMS program coordinator Julianne Duncan. "There's a lot of one-on-one training here that doesn't exist in bigger programs."
Expanding on the skills demonstrated in the EMT-Basic Program, the EMT-Intermediate Program teaches students how to insert a breathing tube and administer medications intravenously. Daytime classes begin each fall and spring based on demand and prepare students to pass the National Registry EMT-Intermediate Certificate test.
For more information, visit www.com.edu/ems.