Couple who met in PTEC class to graduate together
May 13, 2015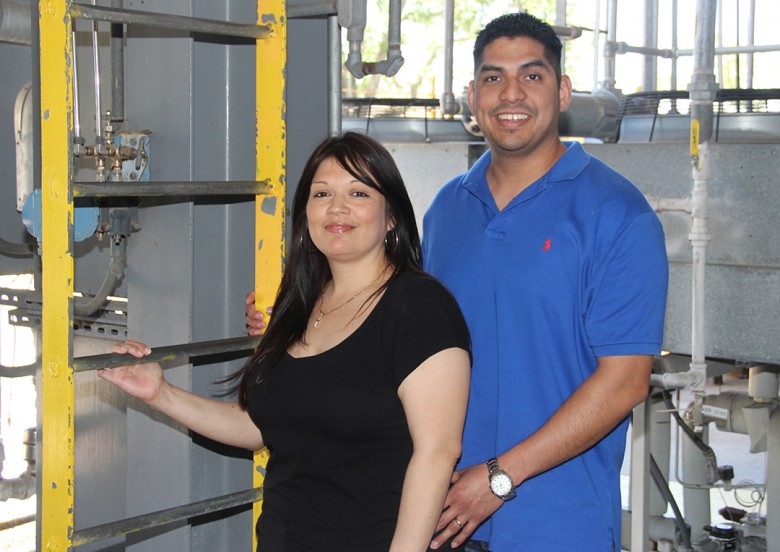 For Rene Fuentes and Jonathan Rojas, a friendship forged over physics became more.
"I struggled with physics. (Jonathan) came and saw me struggling with homework. He helped me understand," explained Fuentes. "It went from there. That fall we started dating."
The two entered the COM Process Technology Program a semester apart, looking to change careers.
Fuentes had worked as a radiologist.
"One of my patients (went) through COM and talked to me about the field," said Fuentes. "I wanted to do something different, and the money's a pull too."
Fuentes will complete the program this month. Rojas landed an internship at Dow while in the program and after his completion of the program in August 2014 was hired full-time.
They will both walk at the COM graduation ceremony May 16 at the Abundant Life Center in La Marque.
Fuentes looks forward the next step in her career and the recent addition to their family – the couple's daughter, Sofia, was born April 20.
"I'm excited to be graduating," said Fuentes.