COM student designs firefighter games logo
May 12, 2015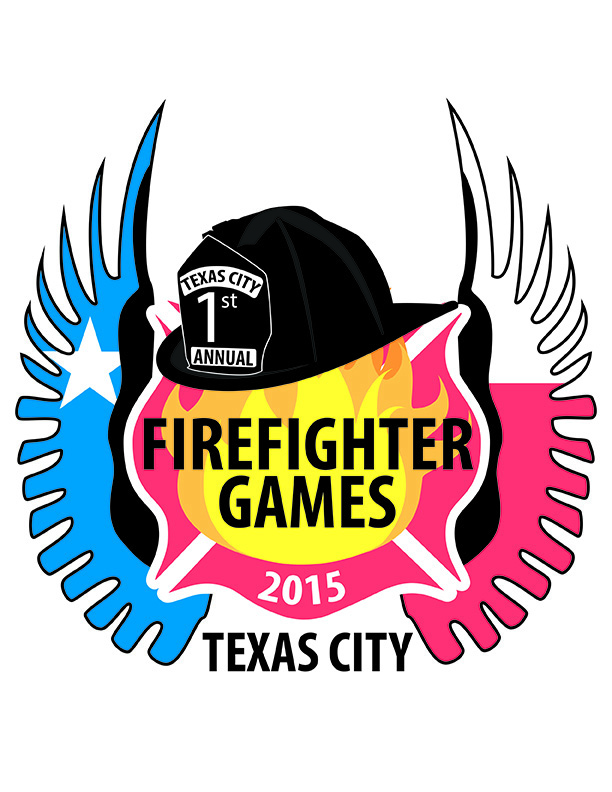 A symbol of rebirth, the phoenix takes center stage in College of the Mainland student Chandler Mitchell's winning design for the Texas City Fire Department's First Annual Firefighter Games.
"The phoenix stands for the Texas City Fire Department rebuilding after the Texas City Disaster," explained Mitchell, who submitted three versions of her design. "I put the Texas flag inside the phoenix."
Each student in COM professor Coleena Jackson's Art Direction class designed a logo for the First Annual Firefighter Competition in Texas City.
"My class is about branding and marketing so this project was a natural fit," said Jackson. "We have designed several projects for the city of Texas City."
Jackson sent the designs to James Hartshorn with Texas City, where a small committee, including the fire chief, selected Mitchell's design.
"It captured what we needed it to capture in a simple enough way," said Hartshorn. "It grabbed your eye."
The firefighter games will include competitions for firefighters such as a pumper race plus events open to the public from a 5K to barbeque competition. The family-friendly event is June 20 and will raise funds for United Way.
In the COM Graphic Design/Web Design Program students earn a two-year degree and skills in DreamWeaver, Illustrator, Photoshop and more. The program prepares students to transfer to a university or apply their skills immediately in the workforce.
Learn more at www com.edu/graphicdesign.