COM honor society inducts 19
Apr 17, 2015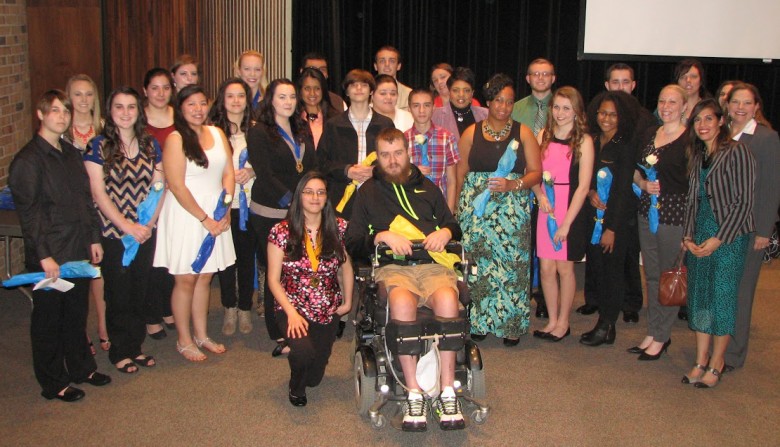 Excelling academically, 19 students were honored at the spring induction ceremony of the Phi Theta Kappa Honor Society at College of the Mainland.
Members of Phi Theta Kappa, a national community college honor society, must meet its academic standards including maintaining a 3.5 GPA.

Inductees were Ann Greco, Faith Thielemann, Samantha Butler, Angela Moreno, Fallon Mitchell, Cody Kelemen, Melissa Moy, Kereece McLean, Deborah Cates, Pamela Germany, Taylor McDermand, Ashley Valdez, Christian Denley-Douglas, Karyna Urbie, Jason Weiser, Daly Robinson, Nicole Rowden, Michael Thiel and Mauricio Hernandez.

College of the Mainland's chapter of Phi Theta Kappa has been named a Five Star Chapter for its service, scholastic excellence and community involvement on the local, regional and international levels for the past decade.