COM students nab 4 of 30 national Shell scholarships
Sep 5, 2014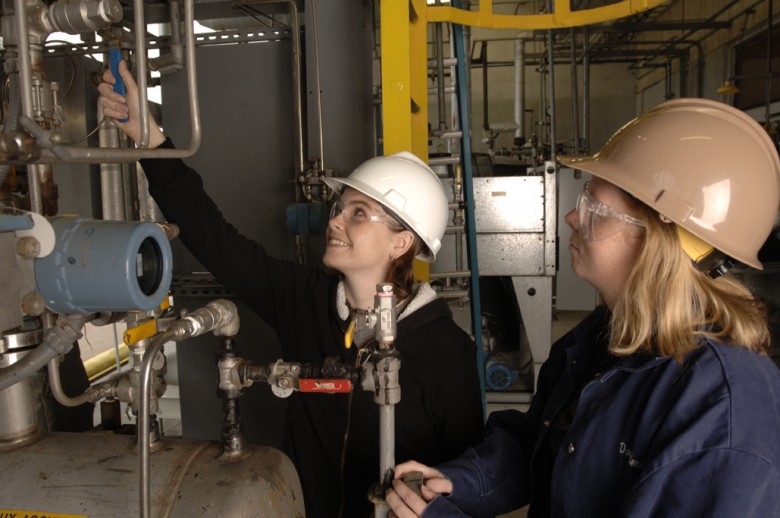 Four College of the Mainland students were among the 30 students awarded Shell scholarships after a competitive process that drew more than 250 applicants from across the nation.

Students Jorronn Babbs, Chrystina Fuentes, Michael Garcia and Jessica Mims each received $2,220. To be eligible for the scholarship, students must be enrolled in a two-year technical degree program and have a GPA of greater than 2.5.

"I was surprised when I learned it was a national scholarship and I was one (selected)," said Babbs, of La Marque, who enrolled in the COM program after losing his job in television broadcasting. He now looks forward to the wide range of opportunities available to him after graduating from the COM process technology program.

"I definitely feel like it's prepared me for the workforce. Especially with Baby Boomers retiring, there's such a big boom in this field," said Babbs, noting that with a process technology degree he could work in diverse corporations from chemical plants to sugar factories.

Mims, of La Marque, said that she "chose process technology because I'm more of a hands-on person." She is currently interning at Shell and plans to pursue a bachelor's degree in environmental engineering after graduation.

Fuentes, of Texas City, is excited that the scholarship that will help her continue working toward her goal of employment as a process operator. She looks forward to the field's earning potential - A recent study by independent higher education research group College Measures stated that COM new graduates with a technical degree earn on average the highest wage of any new college or university graduate in the state.
The scholarship will help Garcia, of Texas City, as he attends class full-time after working in the medical administration for 15 years. Garcia wants to enter the process technology field because his earning an average industry salary would enable his wife to stay home with their children. However, for Garcia his education has already begun paying dividends.

"I've had a fantastic experience," said Garcia. "I loved speech and Psychology for Success. (Psychology for Success showed me) you're the only one who can hold you back."

For more information about the COM process technology program, call 409-933-8536 or visit www.com.edu/ptec.