Hitchcock dual credit student triumphs in first COM debate camp
Aug 29, 2014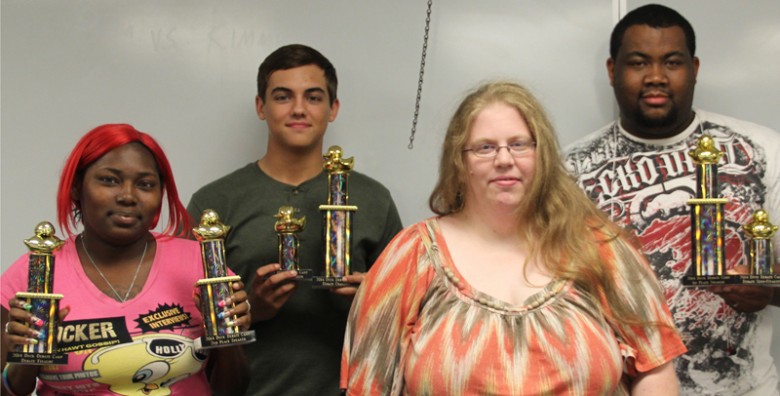 A first debate tournament was a win for 16-year-old Drager Landry, a College of the Mainland dual credit student from Hitchcock High School.
During a two-day intensive debate camp and tournament, the first offered by the COM Debate Team, Landry discovered how to compete in the International Public Debate Association (IPDA) style and soared to success.
"After I got the first (round) out of the way, I got the hang of it," said Landry. "I learned how to organize arguments."

He plans to continue with the COM Debate Team competing against other two-year and four-year colleges throughout the year.

"I'm a little intimated because I have to compete against college kids and I'm just a high schooler," said Landry. "But I'll gladly accept the challenge."

Second-year COM student Kimberly Hawkins, 25, took second place.

"I like to argue. I actually learned how to prepare my work and get the key points," said Hawkins, a criminal justice major.

The two-day intensive camp combined an overview of the IPDA debate style, which gives students a topic from pop culture to current events and thirty minutes of preparation before launching a debate round.

At the camp COM speech professor and debate coach Dr. Nakia Welch explained the competition, while veteran COM debaters, who became the top community college team at six out of seven tournaments last year, offered tips.

The team's first 2014-15 debate will take place Sept. 20-21 at Lee College in Baytown.

For more information on the COM Debate Team, email nswelch@com.edu.