COM honor society recognized for service
Jun 10, 2014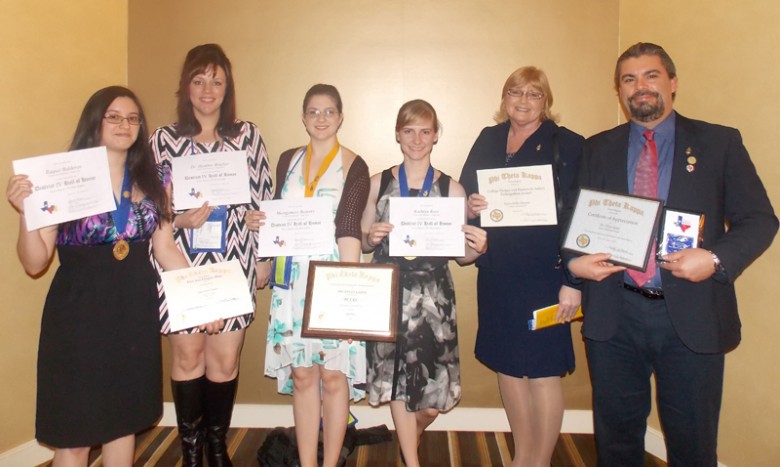 At the recent Phi Theta Kappa regional convention, College of the Mainland's chapter of Phi Theta Kappa, the national community college honor society, was recognized for its service and named a Five Star Chapter for the 17th consecutive year. The COM chapter recently completed a College Project promoting campus safety and an Honors in Action Project, during which they facilitated a "Conquering Finals" seminar for 42 students.
Five Star is the highest designation a chapter of the national community college honor society can receive and students must complete a College Project and Honors in Action Project of their choosing to receive it.

The COM Sigma Delta chapter co-hosted the regional convention and co-presented a workshop with the Alpha Alpha Rho chapter from Lone Star College-North Harris. They discussed how chapters can create an outstanding College Project and how to navigate the PTK scholarship website, College Fish.

The COM student officers and co-advisor Dr. Heather Brasher were inducted into the District IV Hall of Honor for outstanding members, officers and advisors.

Co-advisor Dr. Chris Allen, of Santa Fe, received recognition for his service on the Texas Regional Advisory Board as chairman. Allen has served since 2011.

Phi Theta Kappa is dedicated to developing leadership, service and academic excellence in students. For more information about COM's chapter of Phi Theta Kappa, visit www.com.edu/clubs.