COM Fire Academy cadets to demonstrate firefighting and rescue skills
Apr 10, 2014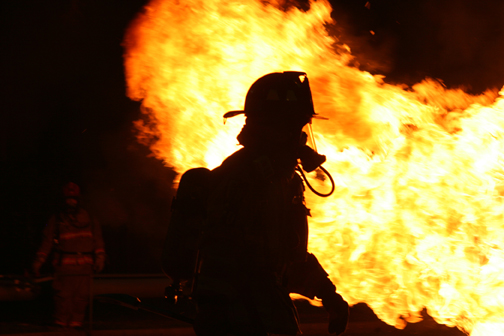 Cadets in the College of the Mainland Fire Academy will demonstrate their firefighting and rescue skills during an action-packed family night April 23 at 7 p.m. at the League City Fire Department Drill Field at 911 N. Kansas.
The cadets will perform a simulated fire rescue, firefighter ladder escape and auto extrication. The free event allows cadets to demonstrate the skills they have learned during the academy and the public to gain a closer look at firefighters' life-saving work.

To learn more about the COM Fire Academy and associate degree in fire technology, visit www.com.edu/fire-technology.