Student passionate about service, nursing assisted by scholarship
Mar 24, 2014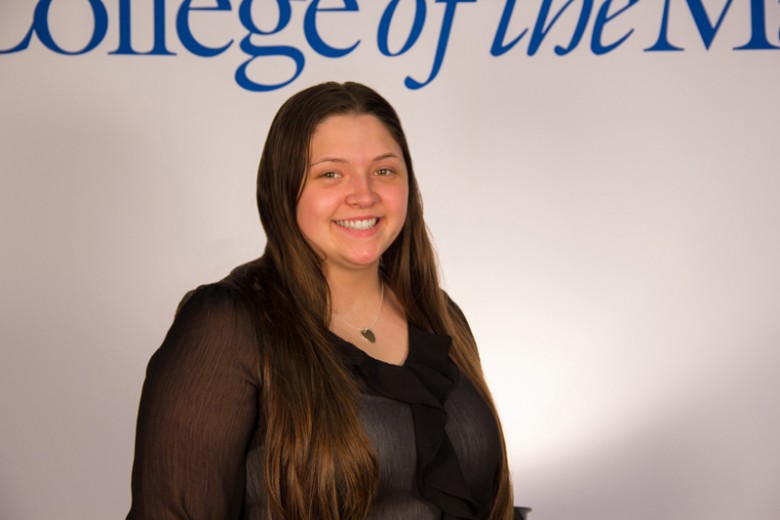 Waiting in eager anticipation in the Texas City High School Auditorium, Monique Wylie heard her name boom over the microphone as the winner of the Danny Boswell scholarship.
"I cried afterward and was so excited. Every little bit makes a difference. My parents were so excited. They sat in the front row," the College of the Mainland student said.

The scholarship is one of the many offered to COM students of all ages, backgrounds and interests, which are open for application through March 31.

The Danny Boswell Scholarship was created in 1995 by A.J. and Lynn Amato, former owners of Amato Line Handlers in Texas City, in memory of their employee Danny Boswell. It is helping the Texas City High School graduate pursue her education at COM and grow one step closer to her dream of a nursing career.

Besides attending school full-time and a part-time job, Wylie delights in volunteering and helping her single mother drive her younger sisters to their activities. While in high school, she joined the Interact Club, which serves the community and helps fundraisers for nonprofits including Crime Stoppers.

Her passion for helping others inspired her major.

"I was going to go into criminology, but my grandma was diagnosed with colon cancer and I shifted to nursing. I always try to take care of everybody," she said. "Every time someone is in the hospital, I'm there."

She is currently taking nursing prerequisite classes and enjoying the head start on college she gained with the dual credit courses she took in high school.

"Dual credit gets your mindset ready for college. It was a fun experience," she remembered. "I told my sister, and she is taking dual credit."

Wylie will be the first in her family to earn a degree and looks forward to college success.

"I'm excited to get my life on track," Wylie said. "I have a lot of people who support my decisions, my mom, dad, grandma and boyfriend."

To learn more about COM scholarships, now open for new and returning fall 2014 COM students, visit www.com.edu/scholarships or call 409-933-8508.