Dog-friendly 5K at COM May 3
Apr 22, 2013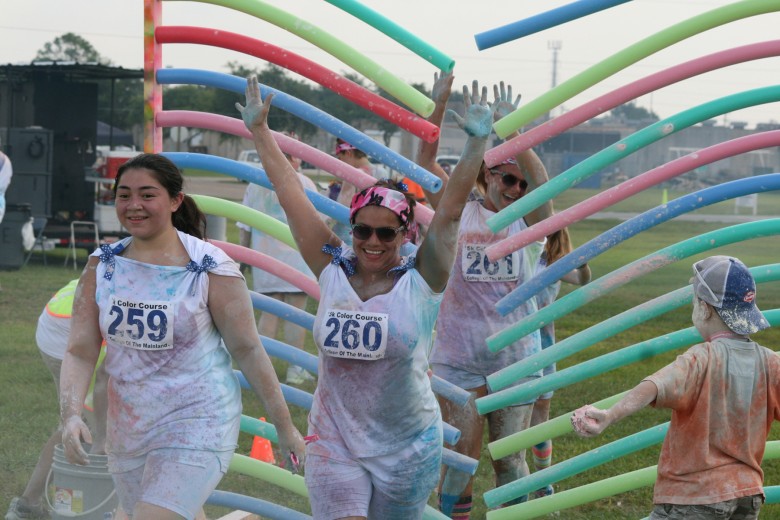 Mount hurdles and navigate obstacles with your furry best friend in College of the Mainland's 5K color course May 3.

As runners surmount obstacles, they will be spritzed with multicolored paint to mark each success.

The cost is $10 for runners 6-12; $15 for COM students, employees or military members; and $20 for general admission. For safety reasons, children under 6 are not allowed on the course.

Register in person at the corner of Monticello and Amburn Rd. starting at 8 a.m or pre-register at colorcourse.com.edu. The race begins at 9:30 a.m. and will be open until 2 p.m.

The run will raise funds for Dog Dynasty Animal Shelter in Santa Fe, the Pregnancy and Parenting Support Center in Texas City and COM's SO Psyched Student Club.

COM students in the SO Psyched Club are coordinating the fundraiser.

"The students are passionate about animals," said COM professor and club sponsor Lalanya Ennis. "The shelter is local and they wanted to give back to the community."

Dogs must be on a leash and have proof of current vaccinations.

The family-friendly event will also feature a DJ, moonwalk and other activities.

For more information, visit colorcourse.com.edu or call 409-933-8197.