COM professor inspires future doctors
Jul 12, 2012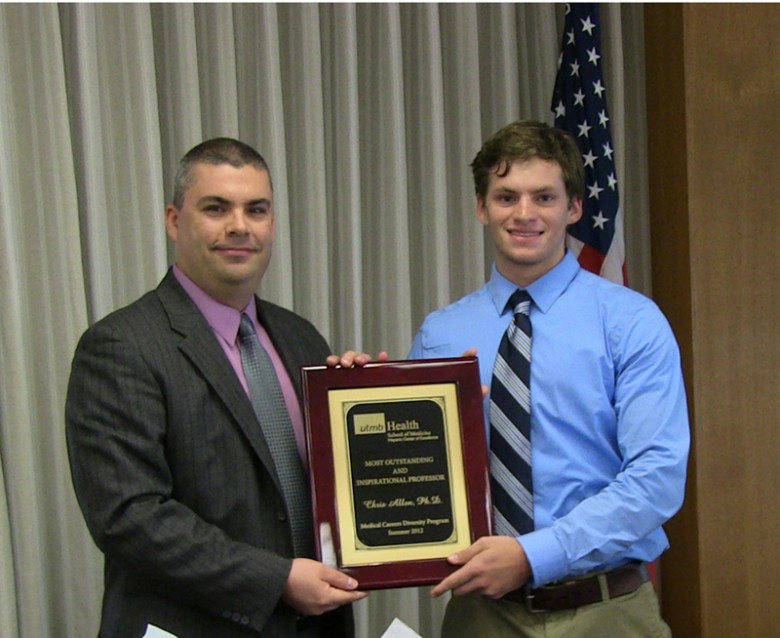 Dr. Chris Allen, COM biology professor, has been voted "Most Outstanding and Inspirational Professor" by students in UTMB's Medical Careers Diversity Program.
The five-week intensive program facilitated by UTMB's Hispanic Center of Excellence prepares undergraduate students to take the Medical College Admission Test (MCAT) and apply to medical school.

The school selected 50 candidates from colleges across the state to participate in the program. Students take classes to improve their science, reasoning and writing skills and shadow doctors at UTMB.

Allen's classes covered the biological sciences in preparation for the MCAT. In addition to classroom instruction, he tries to make himself available to students outside of class as well.
"All the instructors and I try to motivate the students and let them know they can be successful," Allen said. "I tell them to send me two emails, one when they have been accepted to medical school and one when they graduate." Allen has been involved in the program for the last two years.