Invited Speakers Bios and Abstracts
2022 Speakers
Keynote Speaker – Patricia V. Aguilar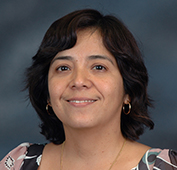 Patricia V. Aguilar is an Associate Professor in the Department of Pathology at the University of Texas Medical Branch (UTMB) and Associate Director of the Center for Tropical Diseases at UTMB. She graduated with her PhD from the Department of Microbiology and Immunology at UTMB in 2005 and conducted postdoctoral studies at Mount Sinai School of Medicine in New York where she studied alphaviruses and their interaction with innate immune responses. At Mount Sinai, she also engaged in influenza research and participated in the successful recovery of the 1918 pandemic influenza virus. Upon the completion of her postdoctoral studies, she accepted a research scientist position at the Naval Medical Research Unit-6 in Lima, Peru and participated in studies on the epidemiology, genetics, and understanding of human disease caused by multiple arboviruses. In 2010, she accepted a faculty position at UTMB where she studies the molecular pathogenesis of arthropod-borne viruses and the host immune responses to these viruses. She is also heavily involved in global capacity building efforts and in training the next generation of scientists to provide them with the skills and tools to recognize and study future viral outbreaks.
Abstract: Emerging Arboviruses
The current COVID-19 pandemic caused by the SARS-CoV-2 virus has demonstrated the seriousness of viral threats. Arthropod-borne viruses (arboviruses) are a group of medically important viruses transmitted by arthropods and represent a major threat to urban populations. In recent years, these viruses have gained significant attention due to rapid spread and explosive outbreaks involving dengue, Zika, and chikungunya viruses. However, there are other arbovirus causing human disease in the Americas that are hiding under the umbrella of dengue.
This presentation will focus on the mosquito-borne Mayaro virus. I will discuss studies conducted in patients infected with Mayaro virus, including clinical outcomes and immune responses. Then, I will present the results of vector transmission studies and discuss how the virus might be adapting to be better transmitted by mosquito vectors. Finally, I will briefly discuss my scientific career path and how it exemplifies the power of education and training.
2020 Speakers
Keynote Speaker – Andrzej Stewart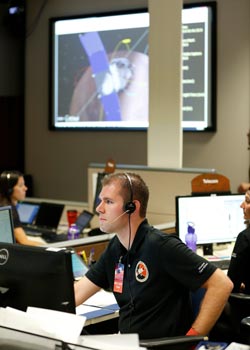 Andrzej Stewart is an experienced spacecraft operator for a wide variety of NASA missions. He's worked as a spacecraft mission controller for the Spitzer Space Telescope, Juno, GRAIL, and NASA's Mars orbiter fleet. Andrzej now works in Mission Control at the Johnson Space Center, training as a Navigator for the upcoming Artemis missions of the Orion spacecraft. He is also a 1st Lieutenant in the Civil Air Patrol, serving as an Assistant Aerospace Education Officer and Assistant Public Affairs Officer, and is currently training as a Search and Rescue/Disaster Relief Mission Pilot.

Andrzej earned degrees in Aerospace Engineering from the University of Texas at Austin and the Massachusetts Institute of Technology. He aspires to be a NASA astronaut. In pursuing that, he has served as the Flight Engineer of HERA C2M2, a two-week asteroid mission simulation at the Johnson Space Center, and as Chief Engineering Officer of HI-SEAS IV, a year-long Mars simulation in Hawaii.
Abstract – Life in Simulated Space
Astronauts undertaking missions to deep space destinations like the Moon and Mars will face a number of unknown challenges caused by the vast distances and durations involved in these journeys. To identify, study, and prepare to meet these challenges, NASA is conducting a variety of space analog missions, which recreate aspects of life in space here on Earth. Andrzej Stewart, who has served as a crewmember for simulated space missions in the HERA and HI-SEAS analogs, will talk about what life is like as part of an analog crew, as well as what life may be like for astronauts living on Mars in the future.
2019 Speakers
Keynote Speaker – Dr. Diane Neudorf
Diane Neudorf is a professor of biology at Sam Houston State University in Huntsville, TX. She has studied bird behavior for 30 years. She obtained her BS and MS degrees in Zoology at the University of Manitoba in Canada where she became interested in bird behavior, specifically reproductive strategies and parental investment. She obtained her PhD from York University where she studied female control of extra-pair mating in the Hooded Warbler. She has directed over a dozen MS student research projects and many undergraduate projects in songbird behavior and conservation. Currently her research involves how bird behavior is impacted in urban environments using the Carolina Wren as a model species.
Abstract – The secret lives of birds: female tactics for extra-pair mating in the Hooded Warbler
Most people think birds are monogamous and mate for life. That is only partly true. Although 90% of bird species are socially monogamous, we know through genetic studies that many bird species are not sexually monogamous but instead cheat on their mates.
I studied female extra-pair mating tactics in the socially monogamous Hooded Warbler (Wilsonia citrina) to understand how and why female birds may cheat on their mates. Female Hooded Warblers give conspicuous vocalizations through the nesting period that partially function to advertise their fertility. In addition, through radio tracking I discovered females left their territories regularly when they were fertile, providing opportunities to engage in extra-pair mating.
Female birds may cheat to ensure their eggs are fertilized or to gain genetic and direct benefits for their offspring. There is a large range of variation both within and between avian species in their participation in extra-pair mating strategies. Why some species rarely use this strategy and others use it regularly remains to be determined.
I will conclude by discussing hypotheses proposed to explain this variation and touch on ideas regarding mate attachment in birds.
Lunch Speaker – Dr. Jennifer Bieszke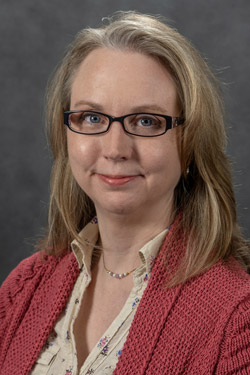 Jennifer Bieszke was born and raised in Michigan. She attended Delta Community College and later Oakland University where she earned a Bachelor's Degree in Biochemistry. She then transferred to the University of Texas-Health Science Center in Houston to complete her doctorate degree in Microbiology and Molecular Genetics where she studied the effect of green light on the development and reproduction of the fungus Neurospora crassa. She developed her love of teaching in graduate school and taught at DeVry University for nine years until she became a full-time faculty at College of the Mainland (COM) in 2013. In addition to teaching at COM, Dr. Bieszke has been active in promoting the STEM fields to seventh and eighth-grade girls at the annual STEM conference held at COM for the past four years. When she isn't working at COM, Jennifer loves to spend time with her husband Steve and their daughter Rose.
Abstract - "My love-hate relationship with NOP-1, the evolutionary link in rhodopsin photobiology between prokaryotes and eukaryotes."
Reception of light in the world of prokaryotes, single-celled organisms without a nucleus, has always been achieved in part from using a specific type of rhodopsin photoreceptor to help with energy production or cell-signaling. Another type of rhodopsin photoreceptor is used by eukaryotes, multi-cellular organisms with a nucleus (humans), for the purpose of perceiving dim light by rod cells in the eye. There was no evolutionary link between these two photoreceptors until the discovery of a light receptor, NOP-1, identical to prokaryotic rhodopsins, in the fungus (a eukaryote) Neurospora crassa.
As part of my graduate work, I was excited and thrilled to used recombinant DNA technology to show that this photoreceptor in a eukaryotic organism functioned similarly to the prokaryotic rhodopsins. I hate that after six years of research, the role of NOP-1 in the fungus Neurospora crassa is not well understood, but it seems it may have a minor role in reproduction.
In this presentation, the evolutionary significance of this discovery will be discussed and how this discovery back in 1999 has impacted the current research in the field of light reception (photobiology) in both prokaryotes and eukaryotes.
2018 Speakers
Keynote Speaker – Dr. Nicholas Castle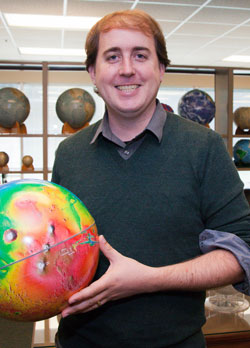 Dr. Nicholas Castle graduated with a BS in geology from Lehigh University in 2004 before becoming an environmental consultant. After working for a few years in assessment and remediation, he decided to pursue a life-long dream of working for NASA and applied for graduate school. He initially earned a MS from the University of Washington in 2012 before heading to the University of Alberta to finish a PhD in 2017. He is now a postdoctoral fellow at the Lunar and Planetary Institute in Houston, working with a number of scientists there and at the NASA Johnson Space Center. His core research projects focus experimental studies of Martian meteorites and asteroidal basalts, but also include studies of Martian surface compositions as a member of the CheMin X-ray crystallography team for the Mars Science Laboratory (Curiosity) mission. Although a field geologist at heart, he now performs laboratory studies to examine how the Earth and other planets formed and differentiated, both in the beginning of the solar system and today.
Abstract – Science and the Art of Storytelling
We all know the story of "one small step for man," as astronauts walked on the surface of the Moon. It was the first time that anyone had stepped off of the Earth and on to another world. Recently, many of us watched Elon Musk launch his Tesla Roadster into space on a Falcon Heavy rocket, the biggest rocket anyone has launched since the days of the Saturn V. Others found the story of the Martian rovers so interesting and compelling that Andy Weir wrote a fictional account of a future man exploring the surface of Mars and it made it to the top of the New York Times best seller list.
And isn't that the role of storytelling? To capture the imagination and to inspire others? Story telling can be how we share our dreams, but dreams only become reality through hard work. Much of that hard work can be inspiring others to share a vision, to buy in to the dream, so that they want to take part in the work of transforming that dream into reality.
There are any number of reasons to tell a story. My own story started early, discovering a passion for science as a four year old while playing in the mud after a visit to the Grand Canyon. From those early days of ill-conceived flume models to the present day working with meteorites and the Mars rovers, I love to tell stories. They are how I communicate – the tool I use to share what I know to others around me, and, I hope, to inspire others to dream of new realities.
In my talk, I aim to do two things. The first is to tell a bit of my story, sharing who I am, what I do, and how I got here. The second is to ask a question – what is storytelling? Certainly, we all recognize story when we're reading a work of fiction, or when we're sharing tales around a campfire, but does story exist in science? In classes we all learn that observations are at the heart of the scientific method of discovery, but I argue that story is how we synthesize those observations, to create the rational laws we use to describe nature. I hope by the end of my talk to convince you that story has a valid role in my work, and is as critical to use well in the sciences as it is in the humanities.
Lunch Speaker – Dr. Elaine Childs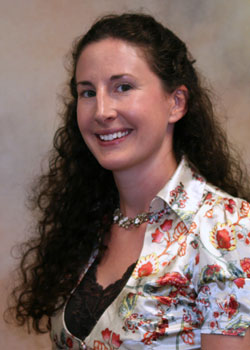 Elaine Childs grew up on a chicken farm in East Texas. Since then, she has lived in Lubbock, TX; Knoxville, Tennessee; and Osijek, Croatia. In 2010 she received her doctorate in 20th-century literature from the University of Tennessee for a dissertation about the symbol of the holy woman in W. B. Yeats' poetry. Her current research interests include the internet, care ethics, blank space, and existential dread. She is Professor of English at College of the Mainland and lives in League City with her husband and a pack of four rescue chihuahuas.
---
Abstract - The Language of Memes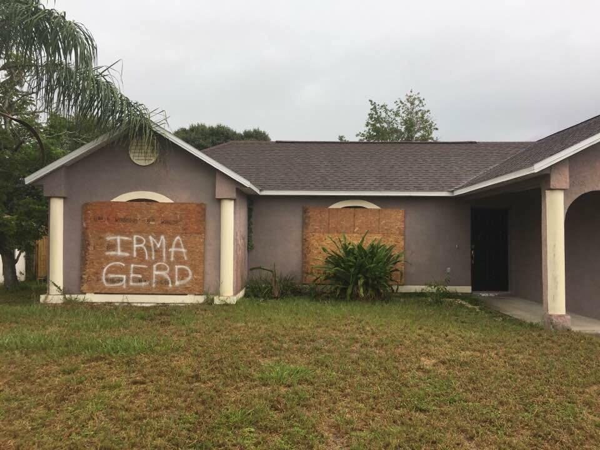 Linguists and neuroscientists have found that learning a second language may literally change the structure of the brain. When you learn a new language, you must learn how to use the nuts and bolts of that language—what words mean, how they should sound and/ or look, what order they should go in—to communicate meaning and to understand what others communicate. Your brain must switch between languages, must monitor how well you're using each one, and must suppress the language you don't want to use at the moment. These processes, according to psycholinguist Ping Li, reorganize the brain in a positive way.
In the last few decades, humans have developed a new way of "talking" to each other, one that uses a different set of nuts and bolts: instead of grammar and vocabulary, we now often communicate using space and layout, allusion and imagery, characterization, juxtaposition, and parody. Strategies that once were confined to great literature can now be put to use by anyone with a smartphone.
Composition scholar Jeff Rice calls this "the rhetoric of cool"; I prefer to think of it as the language of memes. We "get" memes—or fail to—based on how much we know about the language system they are part of. This presentation will look at several well-known memes to analyze their modes of communication and to leave you with the question: how might memes be changing us and the way we look at the world?
2017 Speakers
Keynote Speaker – Louis Markos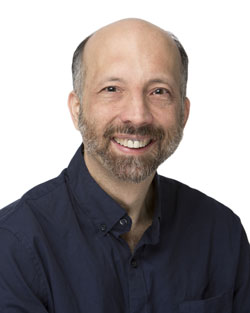 Louis Markos holds a Bachelor of Arts in English and history from Colgate University and a master's and doctorate in English from the University of Michigan. He is a professor of English and scholar in residence at Houston Baptist University, where he teaches courses on British romantic and Victorian poetry and prose, the classics, C.S. Lewis and J.R.R. Tolkien and film. Dr. Markos holds the Robert H. Ray Chair in Humanities and lectures on Ancient Greece and Rome, the Middle Ages and Renaissance, and Romanticism for HBU's Honors College.
He has produced two lecture series with The Teaching Company/Great Courses (From Plato to Postmodernism: Understanding the Essence of Literature and the Role of the Author; The Life and Writings of C.S. Lewis), published over 130 book chapters, essays and reviews in various magazines and journals, given more than 300 public lectures in two dozen states as well as Rome, Oxford and British Columbia, and had his adaptations of "The Iphigenia in Tauris of Euripides," "The Helen of Euripides" and "The Electra of Sophocles" performed off-Broadway. He is committed to the concept of the professor as public educator and believes that knowledge must not be walled up in the academy but must be disseminated to all who have ears to hear. Visit his webpage at www.Loumarkos.com.
He is the author of 13 books, available at www.amazon.com/author/louismarkos: "From A to Z to Middle-Earth with J.R.R. Tolkien" (Lampion Press, 2016), "The Dreaming Stone" (a children's novel; Lampion Press, 2015), "From A to Z to Narnia with C.S. Lewis"(Lampion Press, 2015), "C.S. Lewis: An Apologist for Education" (Classical Academic Press, 2015), "Heaven and Hell: Visions of the Afterlife in the Western Poetic Tradition" (Wipf & Stock, 2013), "On the Shoulders of Hobbits: The Road to Virtue with Tolkien and Lewis" (Moody, 2012), "Literature: A Student's Guide" (Crossway Books, 2012), "Apologetics for the Twenty-First Century" (Crossway Books, 2010), "Restoring Beauty: The Good, the True and the Beautiful in the Writings of C.S. Lewis" (IVP, 2010), "The Eye of the Beholder: How to See the World like a Romantic Poet" (Winged Lion Press, 2011), "From Achilles to Christ: Why Christians Should Read the Pagan Classics" (IVP, 2007), "Pressing Forward: Alfred, Lord Tennyson and the Victorian Age" (Sapientia Press, 2007) and "Lewis Agonistes: How C.S. Lewis Can Train Us to Wrestle with the Modern and Postmodern World" (Broadman & Holman, 2003).
Abstract
"The Aesthetics of Incarnation: A Christian Response to Postmodernism"
The rise and (at least in the academy) triumph of postmodern thought over the last half-century has led to the death of language: not language as a practical tool for communication, but language as a vehicle for higher meanings, transcendent ideals, and absolute truths. The breakdown of signifier and signified hailed by Derrida has left language, and the arts in general, powerless to embody the kinds of truths that have lain at the heart of orthodox Christianity—indeed, have questioned the very existence and possibility of such truths. Although it should have been the role of the Church to resist this breakdown of language, our seminaries, schooled on Enlightenment thought—with its artificial dichotomies of fact/fiction, history/myth, science/poetry, reason/faith—have too often played right into the hands of the postmoderns. Protestants in particular, with their tendency toward iconoclasm on the one hand and a narrow, positivistic, mathematically-defined understanding of the inerrancy of scripture on the other, have helped to hasten a mindset that is not only detrimental to the arts but that threatens the central mystery of the gospels: the Incarnation.
It will be the burden of this talk to fashion an aesthetics of incarnation, one that will not only speak to the potential of the arts to bear a heavy weight of meaning but that will champion the arts as a far greater friend than foe to the beleaguered truth-seeker living in a postmodern world. The talk will be broken into two parts. First, I shall discuss the threat to meaning posed both by modernism (structuralism) and postmodernism (deconstruction) and the failure of the Church to answer that threat. Second, I shall look to the history of the Church for traces of a lost aesthetics of incarnation in Augustine's focus on the allegorical meaning of scripture, in the Orthodox emphasis on icons as symbols of the incarnation, and in the medieval focus on liturgy and sacrament.
Lunch Speaker – Kristy Peet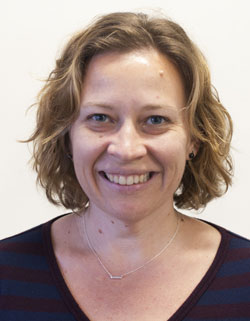 Kristy Peet was born in Dallas and completed her undergraduate work at Austin College in Sherman, Texas, and her Master of Fine Arts in photography from the Savannah College of Art and Design in Savannah, Georgia.
She is a large format analog photographer focusing primarily on staged images conceptually related to the internal personal state. Her work has been shown in solo and group exhibitions across the U.S. including a solo exhibition at the Dallas Contemporary. Her work is in the collection of the Museum of Fine Arts, Houston, and Savanah College of Art and Design.
Kristy also serves as vice president of BOX13 Artspace, an artist-run exhibition and studio space devoted to the creation and advancement of experimental contemporary art in Houston. Kristy lives and works in Houston. She is currently professor of art at College of the Mainland.
---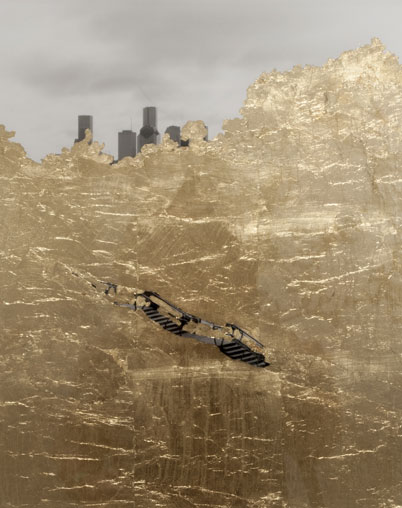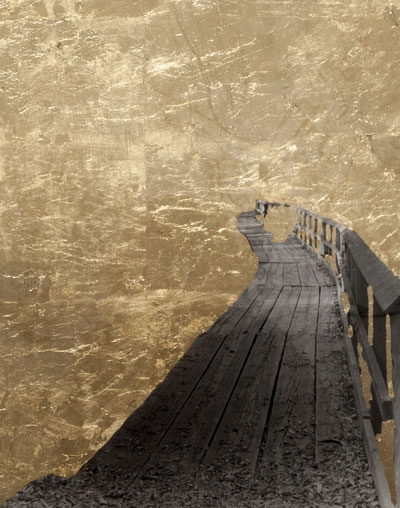 2016 Speakers
Welcome Speaker – Dr. Pam Millsap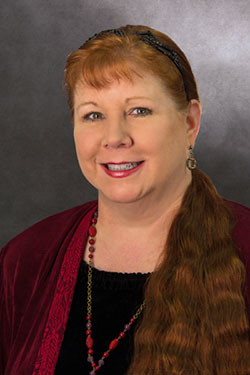 Dr. Pam Millsap is the Vice President for Instruction at the College of the Mainland. Prior to assuming this position, she served as Chair of the Social and Behavioral Sciences Department and Dean of General Education Programs. In 2011, Dr. Millsap was named the recipient of the 2011 Western Region Faculty Award by the Association of Community College Trustees, bestowed on one faculty member in each of five national regions in recognition of teaching excellence and college leadership.
Dr. Millsap, a licensed psychologist, earned her Bachelor of Arts degree at the University of Houston and her master's degree and Ph.D. in psychology at Vanderbilt University. She has made presentations on topics pertinent to student success at many national conferences, and she is strongly committed to helping students achieve their dreams.
Keynote Speaker – Dr. Veronica Sanchez
Dr. Veronica Sanchez is a graduate of the University of Houston (BSc, MSc, PhD) where she conducted research on the structure and tectonics of the Tibetan Plateau. She is currently Assistant Professor of structural geology at Texas A&M - Kingsville where she teaches and conducts research on crustal deformation and mountain-building processes.
Previously she held appointments at the University of Houston (2011-2012) where she taught introductory geology courses, and at College of the Mainland (2012-2015), where in addition to teaching, she engaged students in interdisciplinary academic research, outdoor geology experiences, and public outreach to engage the community in geology activities.
Prior to graduate studies, she worked as a seismic interpreter in hydrocarbon exploration in the Gulf of Mexico and Midcontinent regions during various internships and co-op programs. After her Masters she worked for a services company analyzing petrophysical properties of core samples. Her Masters and PhD research on the development of extensional structures in the Tibet-Himalaya region sparked her interest on the behavior of the continental crust in response to surface and subsurface processes, such as those involved in mountain building during continent-continent collisions.
She has recently explored areas in southern Ontario and New Brunswick, Canada; Oaxaca, Mexico; and West and Central Texas. Her work relies heavily on field work, rock sampling and mapping, remote sensing analyses and geochronology to develop models to enhance our understanding of the long-term evolution of the continental crust.
Abstract
"Perspectives on the Geologic Evolution of the Himalayas: The Utility of Time and Space in Geological Modeling"
Time and Space to a geologist is like salt and pepper to a chef: Essential ingredients that must be comprehended, utilized when developing models, and sometimes over-utilized in the predictions we make. Geologists are grilled in undergraduate training to understand the range of processes taking place in seconds to years, 100 years, 1 million, 1 billion years. How can we possibly understand the long-term geologic processes when our observation window (i.e. human lifetime) is only about 100 years? When we see mountains at a distance, we like to think they have always been there and cannot comprehend the multitude of processes that took millions of years to form them. Time is incomprehensible even in our every-day life; although our biological clock tells us we are aging; we think time passes because we see day and night; we have atomic clocks based on the decay of atoms. Without a time reference we cannot explain geology. Fortunately, we can use physical-chemical laws to age date minerals in rocks and help put the "when" to geologic events. Without a spatial reference, we cannot explain geology. We must specify the scale we work with whether our observations are at the nano scale or the mega –continent, whole-earth scale, or even Solar System scale. That is how we place "events" into space-time context in the Earth System (and beyond).
Time and Space help us understand our humanity; where we are, where we are going, and by what means.
Moreover, geology has a bad reputation as a "historical" science because it must rely on observations of the present forms to develop a history for their evolution. Many geologic processes are indirectly observed by humans and thus, are difficult to reproduce experimentally. It is an unfounded reputation considering the myriad of physical and mathematical models we design that explain our observations of natural processes to extrapolate to the past. In this presentation I will show you how I use Time and Space to understand the collision between Tibet and India which gave rise to the Himalayas ~55 million years ago.
Lunch Speaker – Dr. Shinya Wakao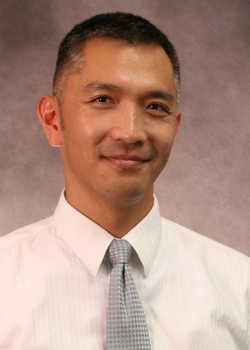 Dr. Shinya Wakao is Assistant Professor of Government at College of the Mainland, teaching Federal and Texas government. He received a Ph.D. in Government (American Politics and Methodology) from the University of Texas at Austin.
His research interests are political economy and voting behavior. He worked for the Deliberative Poll on Energy and Environmental Policy Options in 2012, where randomly selected Japanese citizens discussed Japanese energy policy in Tokyo.
His recent working papers cover voting behavior among Hispanic and Asian American voters, campaign contributions from big donors, and topics in campaign advertisements.
In his course, Dr. Wakao introduces a variety of data and academic research in order to teach students how politics are related to every student's life as well as the importance of analyzing political phenomena objectively.
Abstract
"All Politics is Local. All Numbers are Relative."
When Tip O'Neill (the Speaker of the US House of Representatives from 1977 to 1987) was young and lost an election, his father told him: "All politics is local." That is, politicians need to think about voters in their districts all the time. If you want to be a politician from Texas, you have to think about who they are, what they want, and what they think.
This quote is important not only for politicians but also for us. You may say "Texans are conservative. New Yorkers are liberal," but how do you know? When we analyze social phenomena objectively, we need data to measure them. Then, when we use data, you should know that these numbers may be relative. Liberal people in Austin may be conservative if they move to New York City.
We must consider the concept of time as well. Society is changing very fast. Many numbers are changing every day (or even every second). Today's one hundred dollars may be different from tomorrow's one hundred dollars. The meaning of numbers depends on the context.
Certainly a small laptop computer can analyze large amounts of data, but at the end of the day, the interpretation of the results is up to us. That is why it is difficult to study. At the same time, however, it is interesting.
2015 Speakers
Dr. John H. Lienhard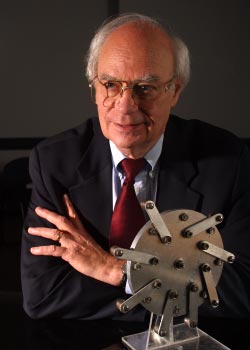 John H. Lienhard, author and voice of The Engines of Our Ingenuity, is Professor Emeritus of Mechanical Engineering and History at the University of Houston. He received BS and MS degrees from Oregon State College and the University of Washington, his PhD from the University of California at Berkeley, and he holds two honorary doctorates. He is known for his research in the thermal sciences as well as in cultural history. He is an Honorary Member of the American Society of Mechanical Engineers and a member of the National Academy of Engineering.
John H. Lienhard In addition to many awards for his technical contributions, Dr. Lienhard has received, for his work on Engines, the ASME Ralph Coates Roe Medal for contributions to the public understanding of technology, the 1991 Portrait Division Award from the American Women in Radio and Television, and the 1998 American Society of Mechanical Engineers Engineer-Historian Award, other ASME honors, and two 2005 Crystal Microphone Awards.
Mark Greenwalt
Mark Greenwalt is Professor of Art at College of the Mainland, teaching painting, drawing, and 2-D design.
As an artist Mark specializes in drawing as a deeply traditional process of "image finding" where visual ideas mutate in successive layers of mediated thought to reveal dreamlike synthetic portraits, and other iconographies, wedded to rational pictorial constructs.
He has had solo exhibitions at the Museum of Southeast Texas, Beaumont; the Galveston Art Center; and Sally Sprout Gallery, Houston. He currently exhibits with Houston's Hooks-Epstein Gallery and has participated in various group shows at Yellow Cube Gallery, Tokyo; the Contemporary Art Museum, Houston; O'Kane Gallery, University of Houston; and Baton Rouge Gallery.
Mark sees experiential learning as an adventure and in 1979 was first inspired to study biology as a high school student in Dallas attending an experimental Field Biology program in collaboration with the Museum of Natural History.
Mark received a BFA and Masters in Art from Stephen F Austin State University and an MFA from Pratt Institute in Brooklyn, New York.
In New York, Mark witnessed the business side of art while working at Trestle Editions, Petersburg Press, and M. Knoedler Gallery.
Prior to teaching full-time at College of the Mainland mark taught painting and drawing as an adjunct at the University of Houston, Rice University, and the Glassell School of the Museum of Fine Arts Houston.
---
The Aesthetics of Information
The basic problem with all information is that it must take a form.
Using art, technology, and science, humans are defined by our ability to create new forms, extend thought, and manipulate ideas through a variety of media.
In a world flooding with unprecedented quantities of data, how we interpret and aestheticize information is increasingly relevant to how we prioritize our attention and apply meaning to the creative bi-products of exploration and inquiry.
Mark Greenwalt, artist and professor of art at College of the Mainland will discuss the possibilities of why we are inspired by the subjects of our investigations – what 'turns us on', why are some things repugnant, and how ambiguity, ethics, apophenia, monstrousness, monumentality, mythicism, and other symbolic thinking, affect how we create and respond to works of the human imagination.
2014 Speaker
Dr. Jeronimo Cortina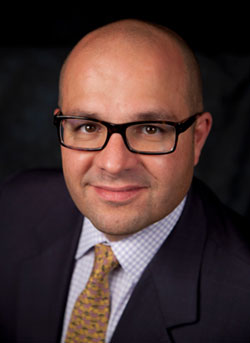 Jeronimo Cortina is an Assistant Professor in the Department of Political Science and the Center for Mexican American Studies and a Research Associate at the Center for Public Policy at the University of Houston. He earned a PhD in Political Science from Columbia University where he previously earned a Master's degree in public Administration and Public Policy from the School of International and Public Affairs. Dr. Cortina specializes on survey research, immigration, and quantitative methods. His work has been published in scholarly and policy journals such as the American Politics Research Journal, Foreign Affairs in Spanish, and the Harvard Journal of Hispanic Policy. His latest books include (with Andrew Gelman, David Park, Boris Shor)"Red State, Blue State, Rich State, Poor State: Why Americans Vote the Way They Do" published by Princeton University Press, "A Quantitative Tour of the Social Sciences" published by Cambridge University Press (with Andrew Gelman) and "New Perspectives on International Migration and Development" (with Enrique Ochoa-Reza) with Columbia University Press. Most of his work is publicly available through his webpage at: www.jeronimocortina.com
http://www.jeronimocortina.com/index.php/about-me/33-history/45-2009#.Uwegp_RdUU1
Abstract:
The recent emergence of Latinos as the largest minority group in the U.S. and Texas is probably one of the most significant political, economic, social and demographic changes of our times. There is no doubt that Latinos will play a greatly increased role in all facets of society; however, there are numerous structural challenges and opportunities lying ahead. Education, job market prospects, immigration and socioeconomic mobility constitute some of the key issues that will either promote or hinder Latinos' opportunities.
Dr. Cortina's webpage at the University of Houston
http://www.uh.edu/class/political-science/faculty-and-staff/professors/cortina/index.php