COM symposium awards top truth projects
May 11, 2017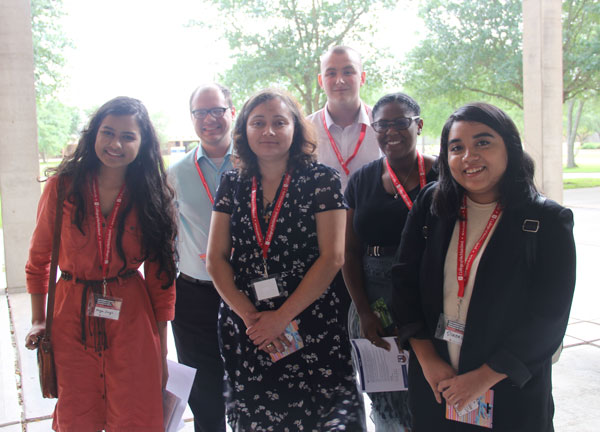 What is truth? A total of 28 students from four colleges explored truth in the arts and sciences recently at College of the Mainland.
Diana Lopez, a COM student from La Marque, won second place in the fifth annual Gulf Coast Intercollegiate Consortium Symposium for her project "No More Excuses, Hollywood: The Importance of Honest Representation in Film and Television."
"The symposium enabled me to learn that through educating the public on issues like representation one can make a difference," said Lopez, who hopes to work in Hollywood. "I received a lot of positive feedback and questions about how to help the situation, which gave me hope that bringing awareness to the problem is a step in the right direction."
Kendal McLaughlin, a COM student from Santa Fe, won third place for the photography project "Truth by Design: How We Apply Truths to Objects Based on Their Relative Nature."
"I have a serious passion for photography. I actually used to really dislike getting my picture taken as a kid as it felt faux to me. Growing up I realized that much can be captured in an image," said McLaughlin, of La Marque.
The symposium was themed "The Infinite Illusion, Disillusion, and Promise of Truth," and winners received scholarships.
The keynote speaker was Dr. Louis Markos, professor of English and scholar in residence at Houston Baptist University, where he teaches courses on British romantic and Victorian poetry and prose, the classics, C.S. Lewis and J.R.R. Tolkien and film. The event was organized by COM professor Dalel Serda.
COM strives to offer academically challenging opportunities to students across the region. The college frequently invites regionally and nationally known speakers to share their expertise and experience.
For more information on the annual symposium, visit www.com.edu/symposium or contact organizer Dalel Serda at dserda@com.edu.