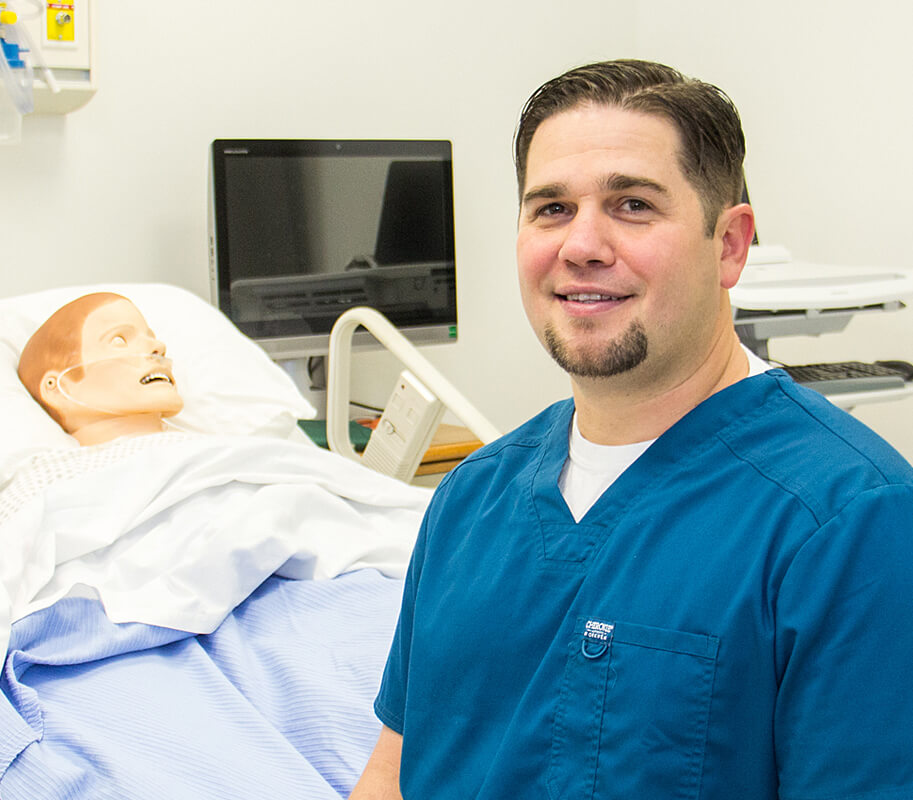 EKG Technician
If you have a compassionate heart and find patient care motivating, a career as an EKG technician is perfect for you.
The EKG Technician program trains students to become EKG technicians through a combination of classroom and clinical instruction that prepare the student for employment in the health care setting. Students learn in labs and classes and gain connections through clinicals at local health care facilities.
This program teaches the fundamentals of cardiovascular anatomy and physiology. Topics include basic EKG procedures, interpretation of dysrhythmias and treatments.
The program prepares students to take the National Healthcareer Association certified EKG technician exam.
Program Details
Next Start Date
Sept. 2023
Program Length
Approx. 12 weeks
Career Insights
Occupational summary for EKG Technicians

55,980 Annual Job Openings
(2019)

17% Projected Growth
(2019-2029)
(ZipRecruiter)

$59,100 yr Median Salary / $28.41 hr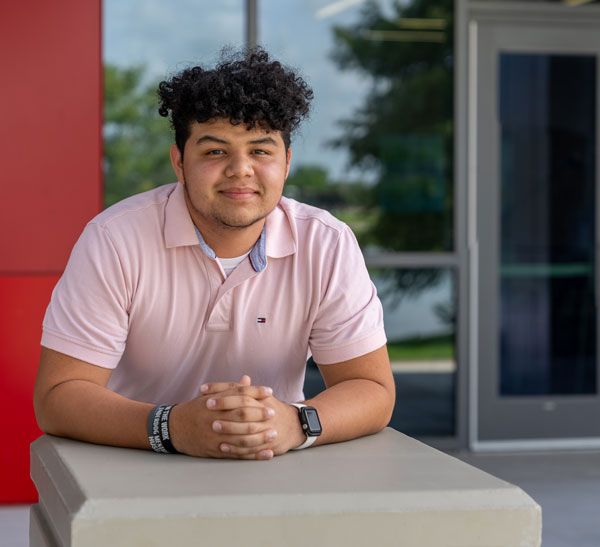 Your Journey Begins Here
Additional Program Info
Due to recent changes, students applying for the fall EKG Technician program will now be required to submit a background check through Pre-Check, as well as carry health insurance and have a current medical history form on file.
Applicants need a high school diploma or high school equivalency certificate.
Clinical sites require participants to have:
updated immunizations
background checks
drug screens
verified IDs
The program applicant must pay this cost.
Notice to Students Regarding Licensing
Effective September 1, 2017, HB 1508 amends the Texas Occupations Code Section 53 that requires education providers to notify potential or enrolled students that a criminal history may make them ineligible for an occupational license upon program completion. NOTE: Criminal history checks are required for clinical experience purposes.
Should you wish to request a review of the impact of criminal history on your potential licensure prior to or during your quest for a degree, you can visit this link and request a "Criminal History Evaluation": https://www.precheck.com/
This information is being provided to all persons who apply or enroll in the program, with notice of the requirements as described above, regardless of whether or not the person has been convicted of a criminal offense. Additionally, HB 1508 authorizes licensing agencies to require reimbursements when a student fails to receive the required notice.
Frequently Asked Questions
How long does the program take to complete?
The EKG program length is 12 weeks (about 3 months).
How often is the program offered?
The EKG program is offered once in the spring semester and once in the fall semester.
The national average for EKG Technicians is $43,001 according to Zip Recruiter.
What are the steps to enroll?
Complete the online application in full.
Once approved, you will receive an approval e-mail from CEAlliedHealth@com.edu
You will need to contact the CE office after the approval e-mail to get registered.
What are the required documents for applying?
Applicants need a high school diploma or high school equivalency certificate.
Copy of valid Driver's License or valid Identification Card.
Copy of Social Security Card.
Criminal History report through PreCheck.
What are the clinical requirements?
Proof of health insurance. Clinical sites require students to have health insurance. The agencies do not specify the types of coverage or the extent of coverage you should buy; they just require you to be covered by a health insurance policy.
Current medical history form on file.
Drug Screen. A NEGATIVE 10 Panel drug screen test result is required to be presented by the student at least 1 month prior to the start of the Clinical portion of the
EKG Technician program. Report MUST contain date of collection & results with listing of all items tested for. Report should be valid within the last 12 consecutive months & cannot expire before the program completion date. Drug screens that are less than 10 panels will not be accepted.
Immunizations or Titers

Proof of completed Varicella series (2 shots) or a positive Titer (must be VZV Ab IgG).
Proof of one MMR (Measles, Mumps, Rubella) vaccine or a positive Titer (must be MMR IgG).
Proof of Tdap vaccination within the past 10 years (Must be updated 10 years after administration date).
Proof of a completed Hepatitis B series (3 shots) or a positive HBsAB Quantitative Titer lab result. Note: For clinical purposes, a Qualitative (QUAL) titer lab result is not accepted.
Current Annual seasonal flu vaccination (Seasonal flu must be updated every October 1st)
Proof of Tuberculosis screen (must be PPD, Chest X-Ray, or QuantiFERON serological test). (Expires 1 year after administration date). Proof must include date administered, date read, and read result.
Students who may perform invasive procedures should know their HIV antibody and Hepatitis B antibody or antigen status.
Proof of completed Covid Vaccination status.
College of the Mainland does not require COVID Vaccinations to attend classes; however, many of our affiliated clinical sites mandate COVID Vaccinations. Some of them will accept an exemption for medical or religious beliefs. It is the discretion of the clinical site if you qualify for one of these exemptions. In each case, it is the responsibility of the student to complete the specific clinical site's exemption paperwork and submit directly to them.
If a student cannot provide immunization records, a student can complete a titer test to prove immunity. Should the titer test show no immunity, the student will need to complete the series again.
Clinical hours are essential to meet the EKG Programs' academic requirements. If you are unable to be scheduled at a clinical location because you have not met the vaccination requirements, you will not be able to complete the program.
What courses will I take?
Electrocardiography and Telemetry Monitoring
ECRD-1011
This course will provide students with the knowledge and skills to perform 12-lead EKG, and telemetry monitoring. Theory includes basic understanding of the anatomy of the cardiovascular system and the electrophysiology and hemodynamics of the heart, EKG recording techniques, rhythm analysis, documentation, care and maintenance of equipment, and recognition of arrhythmias and cardiac emergencies. Emphasis is on proper lead placement, interpretation, proper interventions by the cardiac technician, and professionalism and patient's rights in the healthcare setting. 64 contact hours are required.
Introduction to 12-Lead ECG I
EMSP-1050
The course will cover the interpretation of 12-lead electrocardiograms (ECGs) to identify dysrhythmias, axis deviation and myocardial ischemia, injury, and infarction. It will discuss the clinical significance of abnormalities. 21 contact hours are required.
Clinical Cardiovascular Technology (EKG)
CVTT-1060
This course is a health-related, work-based learning experience that enables the student to apply specialized occupational theory, skills, and concepts under the direct supervision of a clinical professional. 64 contact hours are required.
Is there a certification exam?
The student will be eligible to sit for the National Healthcareer Association (NHA) Certified EKG Technician (CET) exam once all course requirements have been met. This includes requirements for ECRD 1011, EMSP 1050, and CVTT 1060. For questions regarding certification, please visit the NHA website.
Is there financial assistance available?
Texas Public Education Grants (TPEG)
State legislation has made grant funds available to students with financial need for workforce and career training classes. Limited funds are available for persons who qualify to assist with payment of a percentage of tuition for vocational courses. These limited funds are distributed on a first come, first served basis for qualified applicants, and vary by course. Books are not included. This grant does not require repayment and is applicable for programs with tuition over $1000.
A FAFSA (Free Application for Federal Student Aid) application is required and takes at least two weeks to process. The student must have an active college account in Colleague to apply.
Visit our Continuing Education Grants page to apply.
---
COM (College of the Mainland) Foundation Scholarships
COM offers 100 scholarships, which full-time and part-time students can apply for each year to help pay for tuition and textbooks. Only one COM Foundation scholarship will be awarded to any student.
Scholarships are available for students in all majors, and most scholarships are $500 per fall and spring semesters.
A FAFSA (Free Application for Federal Student Aid) application is required and takes at least two weeks to process. The student must have an active college account in Colleague to apply.
Visit the Scholarships page to apply.
---
Financial Aid
All students applying for financial aid should first complete the FAFSA, the Free Application for Federal Student Aid. This information is used to determine whether you are eligible for federal grants, certain scholarships, and work-study programs. Learn more about the FASFA.
Visit the Financial Aid page for more information.
What is the refund policy?
No refunds will be issued after a class has started. A 100% refund will be given if the student submits a written, signed request for a refund no later than the 1st day of the course. Students will receive a 100% refund if class is canceled by the Continuing Education Department. Course tuition/fees are not transferable from one class to another or from one student to another.
What happens if the scheduled class is cancelled?
The college will cancel a course that lacks sufficient enrollment three (3) business days prior to the class start date. When a course is canceled, every effort is made to notify all registered students promptly. A full refund is processed automatically. COM's first form of communicating class cancellations is via email.
Disclaimer: The courses in this schedule will be taught as listed provided there are sufficient students enrolled in each section to justify the course offering. The College will cancel a course that lacks sufficient enrollment three working days prior to the class start date. The schedule of time, room and instructor reflect the intention of the College at the time the schedule is published. These are subject to change and their listing in the schedule is not an assurance to students that they will be taught exactly as listed.