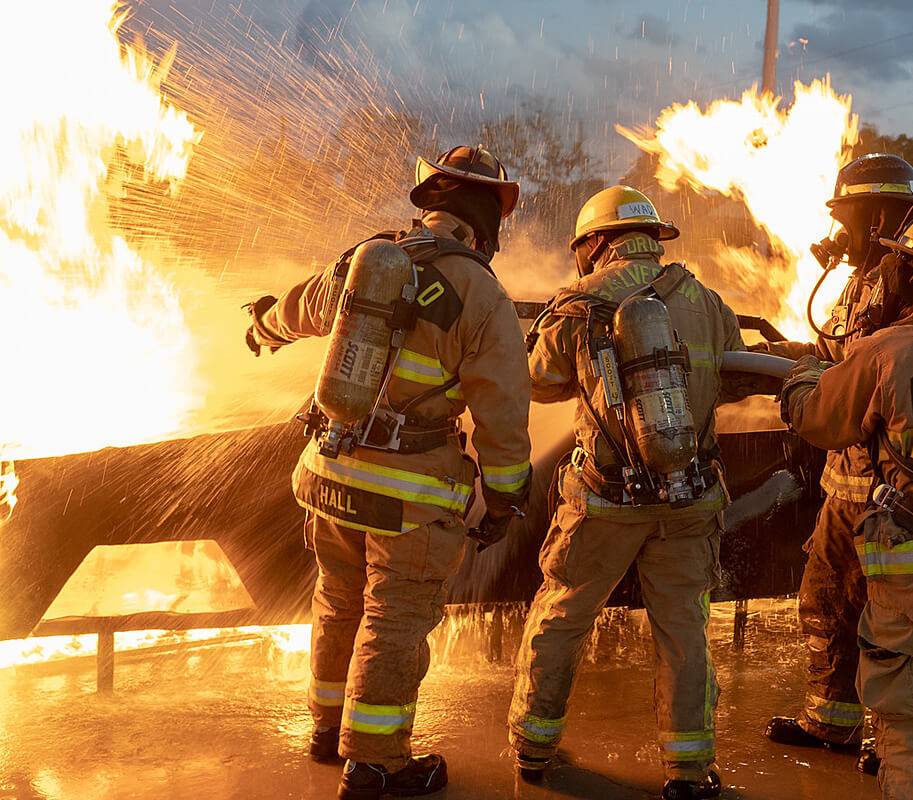 Fire Academy
Enjoy learning new physical and mental skills that require fast, well-thought-out action?
Racing to meet the increased demand for fire service personnel, our highly regarded Fire Academy has an exceptional reputation for producing well-trained and effective fire fighters.
After successfully completing our program, you will receive a Basic Firefighter Certificate of Completion. Upon passing the Texas Commission on Fire Protection Basic Fire Suppression (TCFP) certification exam, students will then be eligible to apply for the Basic Fire Suppression certification.
The Fire Academy at College of the Mainland is accredited by Texas Commission on Fire Protection.
Program Details
Next Start Date
Jan. 18, 2022
Learning Format
Face to Face
Program Length
16 weeks | Full-Time
32 weeks | Part-Time
Career Insights
Occupational summary for Fire Technology

2,030 Annual Job Openings
(2019)

6% Projected Growth
(2019-2029)

$52,500 yr Median Salary / $29.87 hr
See their Success
Meet these College of the Mainland grads to discover how our programs meet you where you are and take you where you want to go.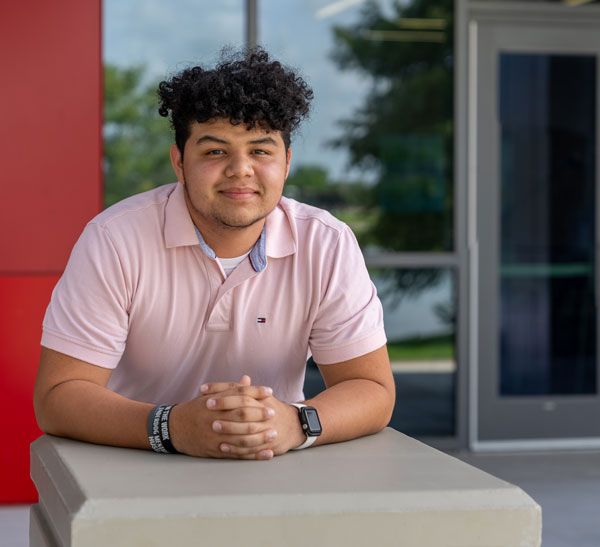 Your Journey Begins Here
Additional Program Info
High school diploma or High School Equivalency (HSE)
Physical Examination
Required Immunization Records
Apply to COM

and submit the necessary documents (transcripts, meningitis vaccination if under 22 and proof of Texas residency).
Complete Physical Examination

by a licensed physician/ health care provider
Attend the Fire Academy Orientation
Criminal Convictions and Eligibility for Certification
Eligibility for an occupational license may be impacted by one's criminal history. Students with a criminal history should confer with faculty or the department chairperson. Students have a right to request a criminal history evaluation letter from the applicable licensing agency.
Fire Technology students are advised the reference the TCFP Standards Manual, Chapter 403, Criminal Convictions and Eligibility for Certification regarding criminal matters.
Basic Fire Suppression Certification
Cadets that successfully complete the Fire Academy will receive a TCFP Course Completion and will be eligible to take the TCFP's Designated Skills Test. After successfully completing the Skills Test, cadets are eligible to take the Basic Fire Suppression certification examination. Cadets who successfully complete the certification examination and have completed a recognized emergency medical course are eligible to apply for Basic Fire Suppression certification. See the TCFP Standards Manual, Chapter 423.1(c), Minimum Standards for Structure Fire Protection Personnel for details.

Note: Basic Fire Suppression certification is required by the State of Texas in order to be a career firefighter, i.e. paid firefighter.