Partners
Partner with CHS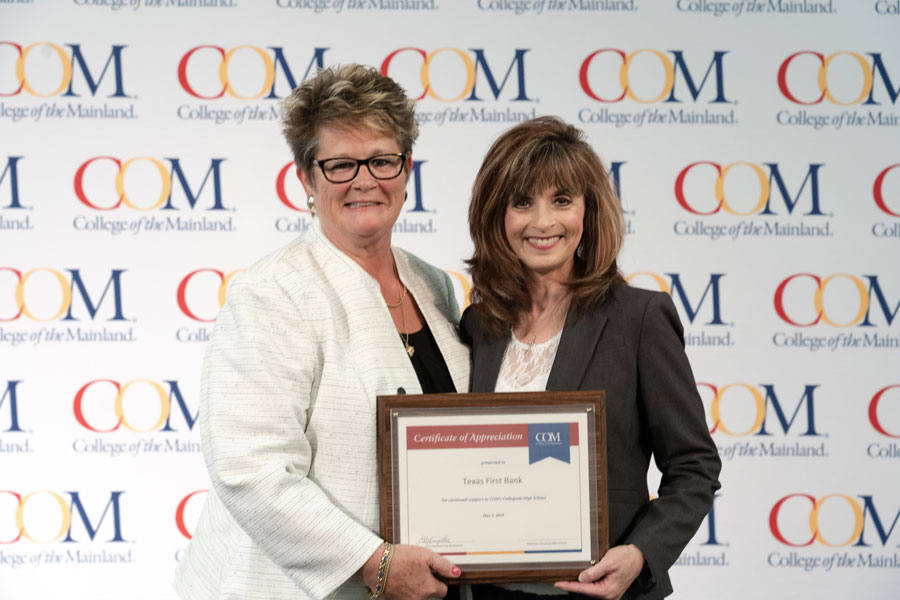 Collegiate High School's success depends upon the partnerships between College of the Mainland, participating school districts and business and industry partners. Each partner has various opportunities to become involved with CHS:
Leadership through the P-16 Steering Committee
Funding through donations and fundraiser activities
Helping students learn more about careers and educational requirements through work-based learning activities such as being a guest speaker, mentor, job-shadowing site and more.
Contact the CHS office for more information on partnering with CHS.
Leadership
CHS is led by a Steering Committee consisting of secondary and postsecondary educators and community business partners. The purpose of the P-16 Steering Committee is 1) to help document the need for a workforce education program, 2) to guide the activities of the Collegiate High School and 3) to ensure that the program has both adequate resources and a well-designed curriculum to provide students with the knowledge and behaviors necessary to successfully meet the needs of businesses and industries. The Steering Committee will ensure meaningful business and industry participation in program implementation and revision. The committee will establish policies, make decisions and select and direct staff as needed to implement high school activities. View the following documents for more information:
P-16 Steering Committee Dates
Sept. 17, 2019 at College of the Mainland
Public and Private Schools
Public and private schools can join the CHS partnership by contacting the CHS Director. Schools contribute a dollar amount per student annually that is used to cover the costs of high school instruction.
Participating School Districts
Business and Industry Partners
Featured Sponsors