Collegiate High School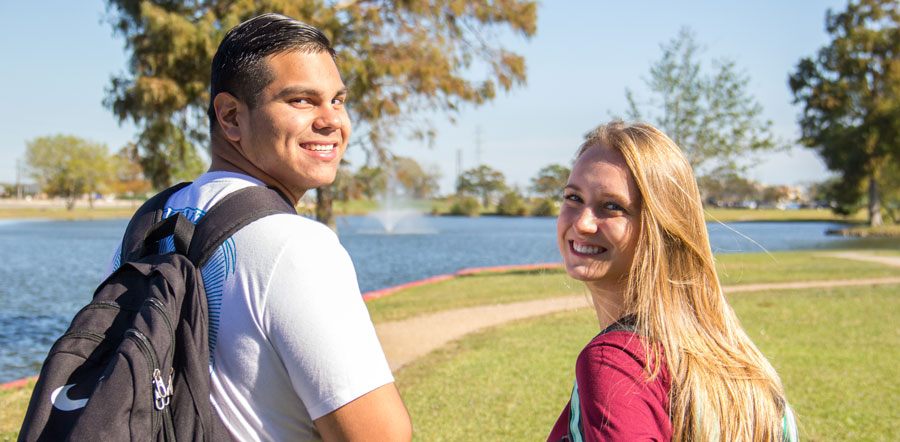 Jump-start your future with Collegiate High School.
Helping students reach their goals, CHS helps students earn an associate degree while simultaneously completing a high school diploma.
Students save time and money on higher education, and COM waives 40 percent of tuition and fees for CHS students.
The CHS program is available to Clear Creek, Dickinson, Friendswood, Hitchcock, Odyssey Academy, Santa Fe, Texas City students and home-schooled or private students.
Dual Credit Crosswalk
---
Extracurricular Activities
Enjoying the best of both worlds, Collegiate High School students attend all classes at COM while still participating in extracurricular activities at their current high school. Plus, CHS students have access to all COM student resources, events and activities.
What to Expect
Students entering this program are considered college students. High school procedures will not be followed in the college classes, and college professors follow their own grading and attendance procedures. Professors do not send progress reports and other parental notifications home. Students must be mature and self-motivated to be successful.
A Student's Perspective
"Attending Collegiate High School is honestly a no-brainer! Collegiate allowed me to get a tremendous head start on my career by being able to receive my associate's degree by High School graduation. The ability to do at least 2 years of College before you graduate is awesome and Collegiate even helps boost your GPA if you just put in the effort towards your classes. The Collegiate program not only saves you money and time but it also helps mold you into a better person and also gets you ready to tackle the world head-on. Collegiate helped my inner leader emerge and it also helped me learn crucial study habits that I still use to this day at Bauer College of Business."