Career Pathways
No Diploma, No Problem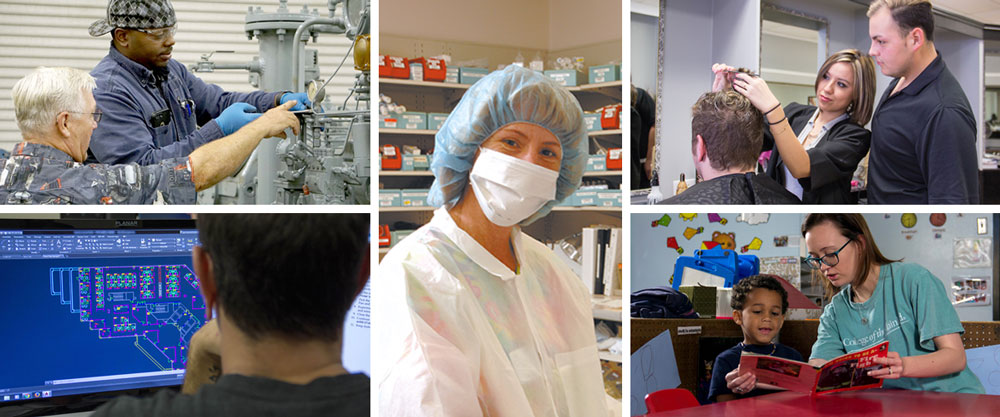 Train for a career and complete your high school equivalency diploma at the same time.
The fastest way to a good job for many students is through a career pathway.
Students in career pathways take classes to earn college certificates while working on the high school equivalency test or improving their English language skills.
Most workforce college certificates and continuing education programs are available as career pathway options.
There are lots of benefits to getting into career pathways:
Students get support in selecting a degree and enrolling in college.
Adult Education provides financial assistance for tuition, books and fees.
Career pathway students receive ongoing support (academic and personal) while enrolled at COM.
---
To apply or learn more about career pathways, contact a career navigator.
Book an appointment with a Career Navigator
Roger Mora
409-933-8249
rmora@com.edu
Naomi Grimaldo
409-933-8292
ngrimaldo@com.edu